Trey Lam Named Executive Director
Trey Lam, Garvin Conservation District board member and former President of the Oklahoma Association of Conservation Districts, has been named executive director of the Oklahoma Conservation Commission by the five Commissioners following a special meeting today. He will officially enter service on November 17, 2014.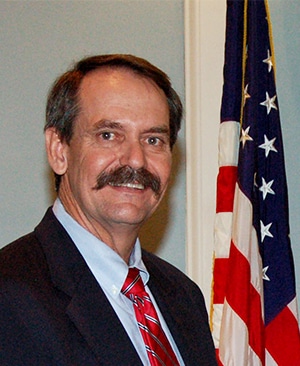 "Mr. Lam's extensive professional and personal experience in conservation along with 30 years' experience in operating his own farm make him the clear choice for this position," said Karl Jett, Commission Chairman.
Following in the footsteps of his father, who served on the Garvin District board for over 20 years, Lam is a lifelong conservationist who has taken his knowledge of Oklahoma's land and agriculture to the national stage as Oklahoma's representative on the National Association of Conservation Districts' board.
"Trey Lam is an outstanding choice to lead the Oklahoma Conservation Commission," said Jim Reese, Oklahoma Secretary of Agriculture. "His leadership in conservation, the conservation districts and conservation programs will be a great asset for the Commission."
Lam uses the Conservation practices no-till and cover crops to make the most of his land at Lam Farms, where the family raises alfalfa, corn, soybeans, wheat, and cattle. He also works closely with USDA Natural Resources Conservation Service and OSU to develop farm plans for crop rotation and equipment usage.
Lam's previous leadership positions include Oklahoma Soybean Association President, Oklahoma Soybean Checkoff board member, Oklahoma Crop Improvement Association President, Oklahoma Alfalfa Hay and Seed Association Vice President, and OSU Dean of Agriculture Advisory Council member. He is a Yale University graduate.
He succeeds Mike Thralls, who retired last month after 17 years of service.