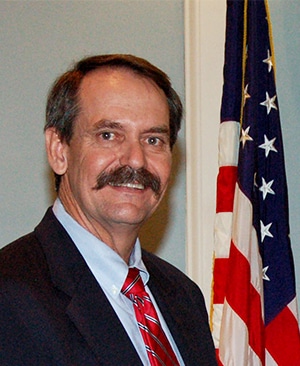 trey lam
Trey Lam entered service as executive director on November 17, 2014. Lam is a lifelong conservationist who has served on the Garvin Conservation District board and as President of the Oklahoma Association of Conservation Districts.

"Mr. Lam's extensive professional and personal experience in conservation along with 30 years' experience in operating his own farm make him the clear choice for this position," said Karl Jett, Commission Chairman.

Following in the footsteps of his father, who also served on the Garvin District board, Lam has taken his knowledge of Oklahoma's land and agriculture to the national stage as Oklahoma's representative on the National Association of Conservation Districts' board.

"Trey Lam is an outstanding choice to lead the Oklahoma Conservation Commission," said Jim Reese, Oklahoma Secretary of Agriculture. "His leadership in conservation, the conservation districts and conservation programs will be a great asset for the Commission."

Lam uses the Conservation practices no-till and cover crops to make the most of his land at Lam Farms, where the family raises alfalfa, corn, soybeans, wheat, and cattle. He also works closely with USDA Natural Resources Conservation Service and OSU to develop farm plans for crop rotation and equipment usage.
Lam's previous leadership positions include Oklahoma Soybean Association President, Oklahoma Soybean Checkoff board member, Oklahoma Crop Improvement Association President, Oklahoma Alfalfa Hay and Seed Association Vice President, and OSU Dean of Agriculture Advisory Council member. He is a Yale University graduate.
Past Directors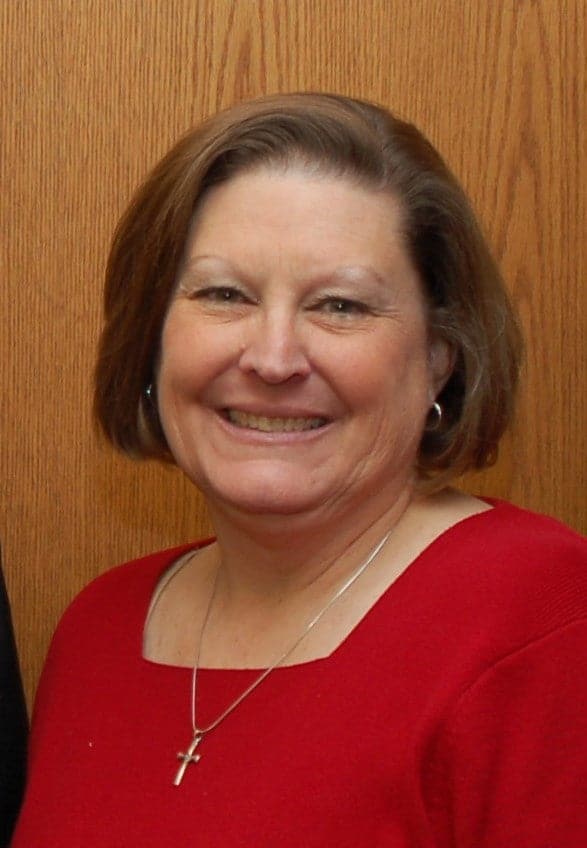 Lisa knauf owen
Lisa Knauf Owen served as interim executive director from September 4, 2014 – November 17, 2014, following the retirement of Mike Thralls. She has worked for the Oklahoma Conservation Commission since May 1994. She has served as education coordinator, wetlands coordinator, director of District Services Division, operations chief, and assistant director.

Prior to her time with the Commission, Lisa worked for the Maine Forest Service and as education coordinator for Rogers County Conservation District.
Pictured to the left, Commissioner Rooker and former executive director Mike Thralls present Lisa with a 20-year service award in June 2011.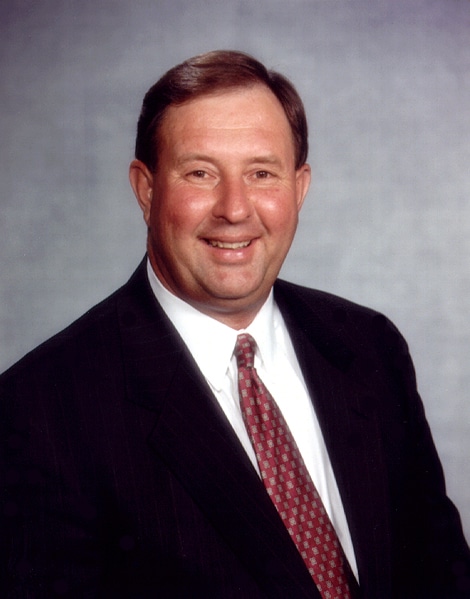 mike thralls
Mike Thralls became executive director of the Oklahoma Conservation Commission on October 20, 1997. Prior to that he served as assistant commissioner of the Oklahoma Department of Agriculture.
Under Mike's leadership, Oklahoma's first state-funded Conservation Cost-Share Program became operational in 1998 and has helped hundreds of Oklahomans install conservation practices to improve water quality and reduce soil erosion. The state's first Conservation Reserve Enhancement Program (CREP) was initiated in 2007, the largest program to help protect nonpoint source water quality protection in the state's history.

During the Seventh National Watershed Conference in 2001, the National Watershed Coalition presented Mike with its Meritorious Service Award "in recognition of exceptional leadership in helping secure passage of the Small Watershed Amendments of 2000." Utilizing the provisions of this legislation, Oklahoma competed for rehabilitation of an entire watershed project in 2009, the first in the nation to do so.

In the spring of 2008, Mike received a Graduate of Distinction Award from the Animal Science Department of Oklahoma State University. The award, presented since 1949, recognizes graduates with a BS degree in Animal Science at OSU who have compiled outstanding records of achievement and service, particularly in the field of Animal Agriculture. Mike was elected 2014 president of the National Association of State Conservation Agencies and received the President's Award from the Oklahoma Association of Conservation Districts in 2014. 

Mike received a Bachelor of Science degree from Oklahoma State University in 1973. He received an FFA American Farmer Degree in 1971, the Noble County Soil Conservation Award in 1978, and was named Outstanding Young Farmer and Rancher in 1980 by the Oklahoma Farm Bureau. He served 10 years on the Billings Board of Education, served on the board of regents for Northern Oklahoma College from 1989 to 1991 and is a graduate of Leadership Oklahoma Class I in 1988. Mike also served as a member of the Noble County community board for the Agricultural Stabilization and Conservation Service from 1982 to 1984. Thralls served as vice chairman on Governor Frank Keating's Animal Waste and Water Quality Protection Task Force in 1997. He is a member of the Noble County Cattlemen's Association, Oklahoma Cattlemen's Association and Oklahoma Farm Bureau.

Mike retired on September 1, 2014. A retirement reception was held on September 4, 2014.

all Past directors
Mason Mungle, January 27, 1986 – October 17, 1997
Leonard A. Solomon, January 12, 1971 – October 31, 1985
Marvin C. Emerson, March 4, 1961 – January 12, 1971
Hershel Burrus, March 3, 1955 – February 29, 1961
Word Cromwell, June 9, 1947 – January 30, 1955
Clarence A. Ramming, August 2, 1945 – May 17, 1947
E.B. Smith, October 1, 1943 – August 1, 1945
Joe Preston, September 1, 1942 – September 30, 1943
Vernon Howell, June 1, 1939 – August 31, 1942
Earl Lowe, January 16, 1938 – May 18, 1939