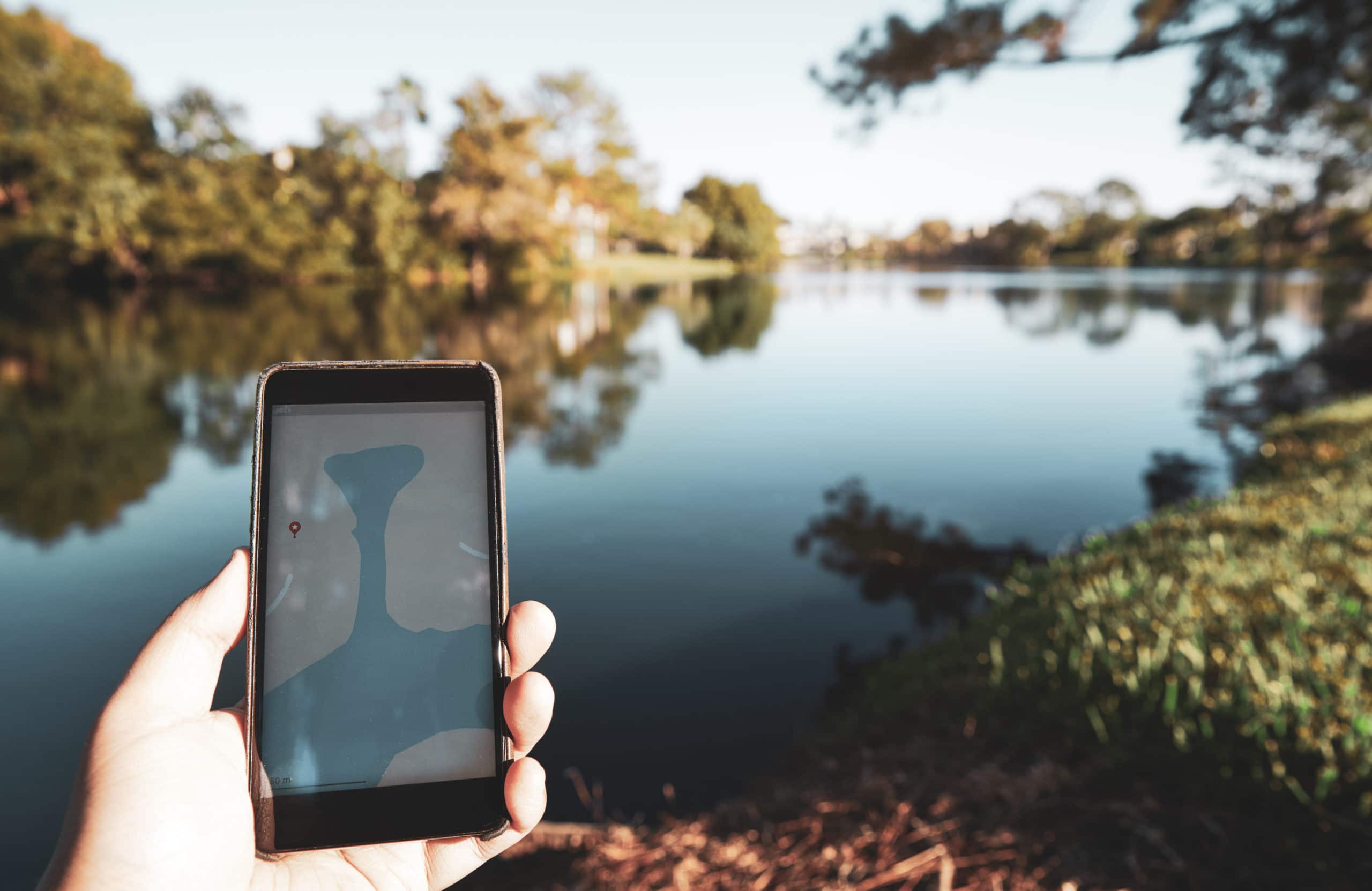 Office of Geographic Information and Technical Services Division
PROVIDING ESSENTIAL GEOGRAPHIC DATA
The Office of Geographic Information and Technical Services houses the State Office of Geographic Information (OGI) and is responsible for maintaining the Oklahoma Conservation Commission's geographic information systems (GI) operations and database. GI integrates many different types of geographic data to create maps and visualizations, which can in turn be used to analyze geographic trends and relationships. Many state agencies and industries, from transportation to telecommunications, rely on accurate, easily accessible GI data and maps to make informed decisions.
DEVELOPMENT OF OKLAHOMA'S GIS: OKMAPS
The coordination between the Conservation Commission and the state's GIS services began in 1994 when the Oklahoma Legislature passed a bill that authorized the Commission to prepare a "strategy for developing a GIS for the state of Oklahoma." To assist the Commission in this undertaking, the bill also allowed for the creation of the State GIS Council, which the Commission chairs to this day.
While the OGI has been tasked with many responsibilities, its primary mission was to develop a data catalog and clearinghouse. With the assistance of a federal grant from the Department of Homeland Security and partnerships with many local, state and federal organizations, OGI developed OKMAPS. As Oklahoma's comprehensive GIS data clearinghouse, OKMAPS provides free access to the authoritative data the state needs to ensure daily operations that rely on GIS continue running smoothly. This data is publicly available and can be accessed through OKMAPS.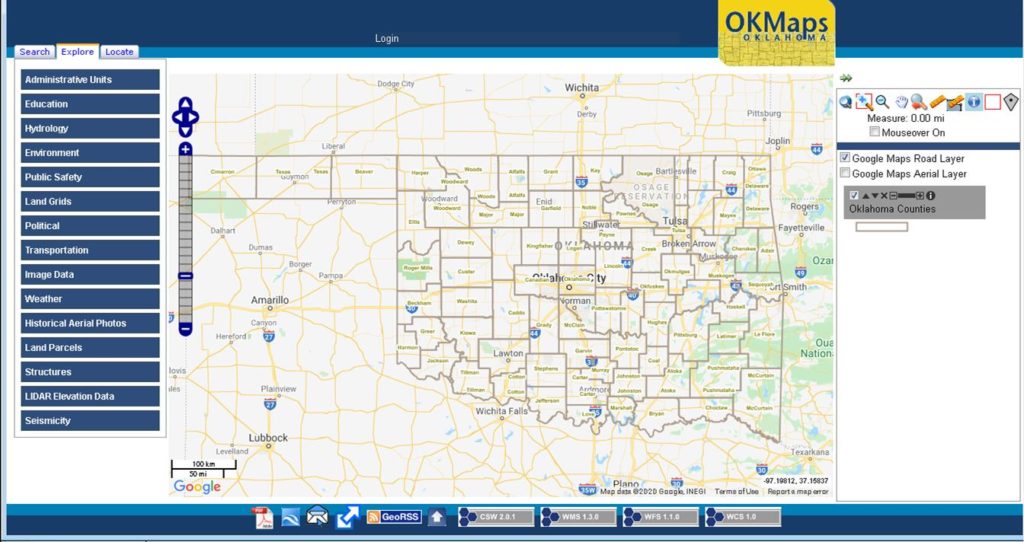 division calendar
MO

TU

WE

TH

FR

SA

SU
28

29

30

31

1

2

3
4

5

6

7

8

9

10
11

12

13

14

15

16

17
18

19

20

21

22

23

24
25

26

27

28

29

30

1
Events for September
1st
No Events
Events for September
2nd
No Events
Events for September
3rd
No Events
Events for September
4th
No Events
Events for September
5th
No Events
Events for September
6th
No Events
Events for September
7th
No Events
Events for September
8th
No Events
Events for September
9th
No Events
Events for September
10th
No Events
Events for September
11th
No Events
Events for September
12th
No Events
Events for September
13th
No Events
Events for September
14th
No Events
Events for September
15th
No Events
Events for September
16th
No Events
Events for September
17th
No Events
Events for September
18th
No Events
Events for September
19th
No Events
Events for September
20th
No Events
Events for September
21st
No Events
Events for September
22nd
No Events
Events for September
23rd
No Events
Events for September
24th
No Events
Events for September
25th
No Events
Events for September
26th
No Events
Events for September
27th
No Events
Events for September
28th
No Events
Events for September
29th
No Events
Events for September
30th
No Events