Three Innovative Conservation Projects Driving Creative Partnerships
An unprecedented team of local, state, interstate, university, private industry and federal partners has been assembled to tackle some of the region's most challenging conservation issues. Today, Oklahoma Conservation Commission (OCC), USDA Natural Resources Conservation Service (NRCS) and Oklahoma Association of Conservation Districts (OACD) announced three far-reaching projects as part of the NRCS Regional Conservation Partnership Program (RCPP). Two OCC-led projects will assist farmers and ranchers with installing conservation practices in the Elk City Lake and Grand Lake watersheds while the OACD-led project will establish conservation demonstration farms across the state.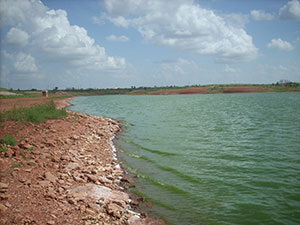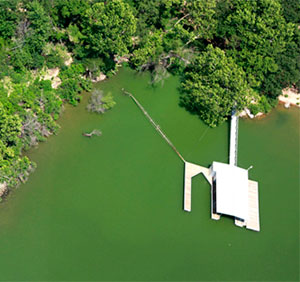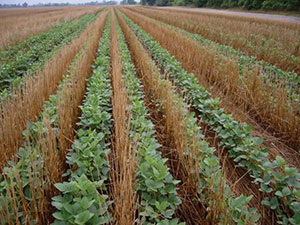 Gary O'Neill, NRCS State Conservationist emphasized these projects are unique both for the innovative way they are funded and the extensive impact they will have on water quality and soil health beyond their geographic project areas. "These locally-led projects were selected for their potential to have a broad, regional impact," he said. "We can increase the reach of any one project thanks to the flexibility in how RCPP allows us to fund projects."
For example, the Elk City Lake watershed project will combine RCPP funds with OCC, the City of Elk City, North Fork of Red River Conservation District and EPA. The list of partners in the OCC-led Grand Lake watershed project is even more extensive, including Grand River Dam Authority, Kansas State University and six conservation districts.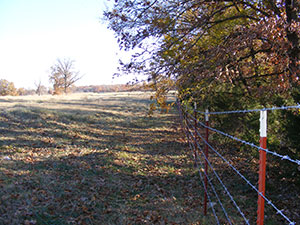 "Algae blooms fueled by excess nutrients are a real concern for livestock and wildlife health in the Elk City Lake watershed," said Shanon Phillips, OCC Water Quality Division Director. "By pooling resources and working to solve the problem with voluntary conservation practices on private land, we're building on a model that has been successful in Oklahoma since the Dust Bowl."
The watershed projects will help fund conservation practices such as alternative water supplies for livestock, stream bank fencing, and no-till farming, which requires less fertilizer and significantly reduces runoff. In order to showcase the viability of such practices across the state, OACD's Healthy Soils RCPP project will establish up to 10 demonstration farms in several of Oklahoma's diverse ecoregions.
"Many ag producers have expressed interest in utilizing cover crops and no-till farming, but the upfront costs and risks associated with making changes to a farm operation have made many hesitant to make the switch," said Jordan Shearer, OACD Project Director. "Our hope is that by demonstrating how beneficial these practices can be both to the environment and a farmer's bottom line, more will be willing try new practices on their own land."
Elk City Lake Watershed RCPP Project Factsheet
Grand Lake (Middle and Lower Neosho River Basin) Watershed RCPP Project Factsheet