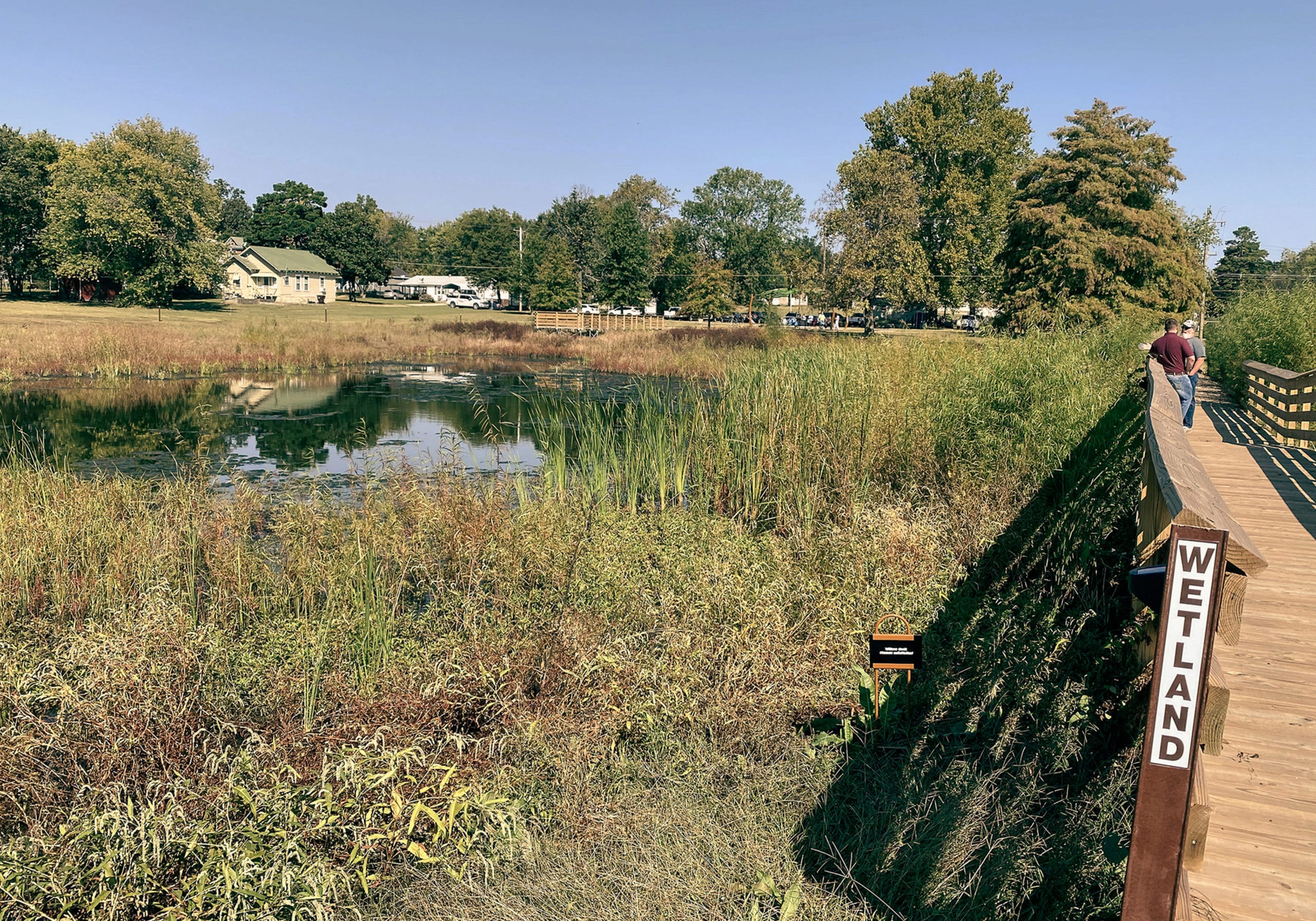 The state of Oklahoma supports many distinct types of wetlands such as playa lakes, riparian wetlands and cypress swamps. In the late 1980s early 1990s there was a push from both the state and federal government to develop a strategy which would construct a framework to assist in the sound management of Oklahoma's wetland resources. An interagency working group led by the Oklahoma Conservation Commission accomplished this task in May of 1996. The strategy focused on voluntary measures for wetland protection versus regulation.
The Conservation Commission as well as other wetland agencies in Oklahoma have a variety of ongoing wetland projects to meet the goals and objects of the state strategy which are funded through the Wetlands Program of the Environmental Protection Agency Region VI. The ultimate goal of each project is to provide landowners, students, and agency personnel commonsense approaches to wetland issues through education, demonstration and restoration.
Visit the Oklahoma Wetlands Program website for more information.