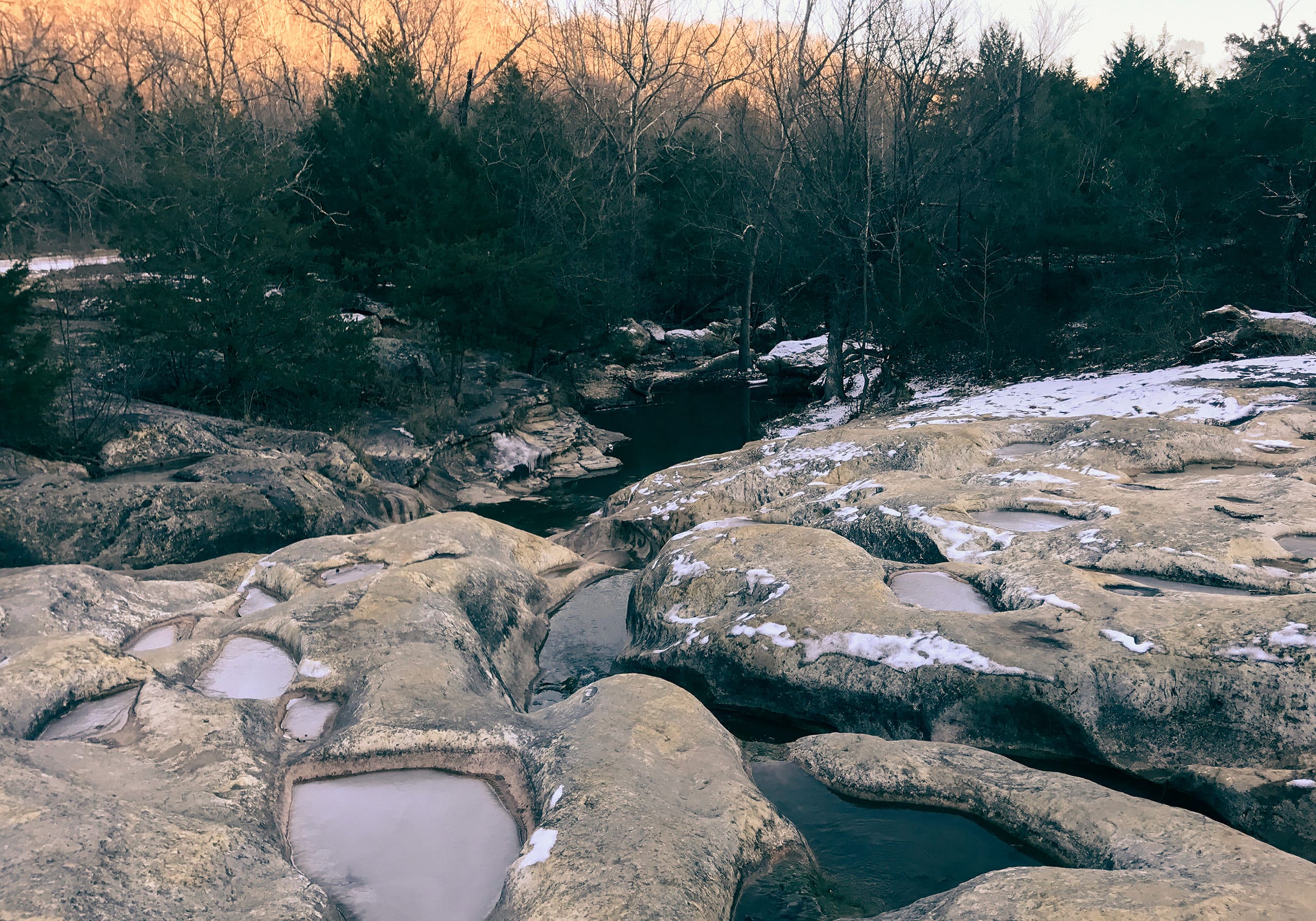 The Oklahoma Conservation Commission (OCC) is responsible for monitoring and assessing waters of Oklahoma to determine the impacts of Nonpoint Source (NPS) pollution. To accomplish this goal, we conduct the Nonpoint Source Assessment Program to: 1) determine the overall aquatic health of streams across the State, 2) evaluate beneficial use support of streams, and 3) identify impacts from nonpoint source pollution. We assess stream habitat, aquatic communities, and water quality.
We also collect a variety of other information including land use, soil nutrients, atmospheric deposition, and other pertinent information. OCC stream assessments are related to specific education or demonstration projects and occur under EPA approved Quality Assurance Project Plans.
The OCC relies on the assistance of several federal and state partners to review and supplement monitoring efforts. These partners are essential to the overall success of the state's NPS Assessment Program as they monitor the larger streams and rivers, lakes and groundwater.
Monitoring results are used in planning the focus of the Nonpoint Source Program, and are also used to draft the Nonpoint Source Assessment Report. OCC monitoring follows peer and EPA approved Standard Operating Procedures. Collected data are stored on the national water quality exchange network database found at www.exchangenetwork.net.