Wagoner County Conservation District Hosts Tea Party
Wagoner County Conservation District, Natural Resources Conservation Service and Farm Service Agency hosted a "Women in Ag — Spring Tea" on April 16, 2009, at the Magnolia Gardens Wedding Chapel in Wagoner. Approximately 50 people attended. Programs were provided as follows: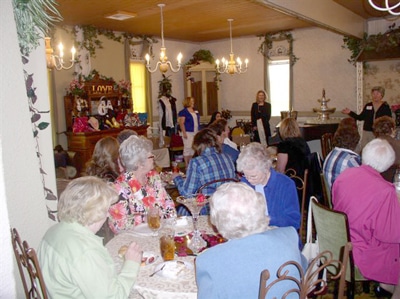 Farm Service Programs – Brian Hisey, Farm Services Agency
Annie Program – Alan Parnell, OSU Extension Service
NRCS Programs/Farm Bill – Melissa Thompson, Natural Resources Conservation Service
Farm Loans – LaTonya Garner, Farm Services Agency
Made in Oklahoma Products – Jason Harvey, Department of Agriculture, Food and Forestry
Guests were provided with a fashion show and cosmetic make-over by a local department store.
Plans are underway for to hold the event again in 2010.