USFW Provides Grass Drill to Craig County Conservation District
The U.S Fish and Wildlife Service's Partners for Wildlife Program has provided a 10-foot grass drill to the Craig County Conservation District to help landowners plant native grasses for wildlife habitat restoration. The district will charge a nominal maintenance fee to landowners to use the drill not only in Craig County, but including (but not limited to) Rogers, Ottawa, Delaware, Mayes and Nowata Counties. An estimated 8,000 to 10,000 acres will be restored to native grasses over the 10-year life of the agreement. The restoration of native grasslands will provide important breeding, migrating and wintering habitat for neo-tropical birds, wading birds, shorebirds and other grassland nesting bird and wildlife species.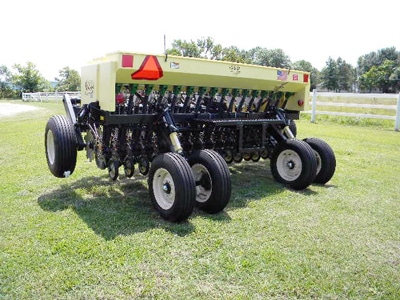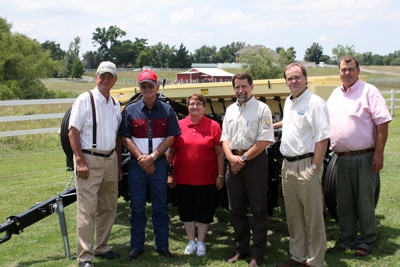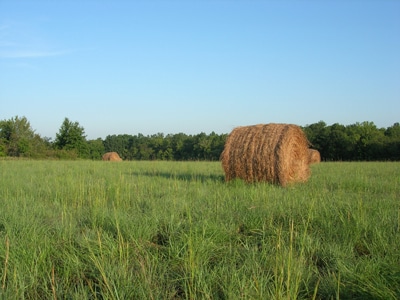 "This will help not only participants in U.S. Fish and Wildlife's Partners for Wildlife Program, but also landowners with Wildlife Habitat Incentive Program agreements with the USDA Natural Resources Conservation Service or other programs through the Oklahoma Department of Wildlife Conservation," said Jontie Aldrich. Aldrich is the private lands coordinator for USFW's Oklahoma Ecological Services office in Tulsa. "Use of the equipment is not limited to landowners enrolled in programs, though," Aldrich said. "Any landowner who wants to use the drill to plant native grasses is welcome to do so," Aldrich said. "The more the drill is used and the more native grasses restored will add to the success of the project," he said. "We are optimistic this will be a successful project and if it is, we would like to do similar projects at conservation districts in other areas of the state," Aldrich said.