Two Oklahomans named to the first Next Generation Leadership Institute class
There may be something to the fact that "conversation" and "conservation" look and sound a lot alike.
Why? Because it's those who are willing to learn and have conversations, who are advancing conservation efforts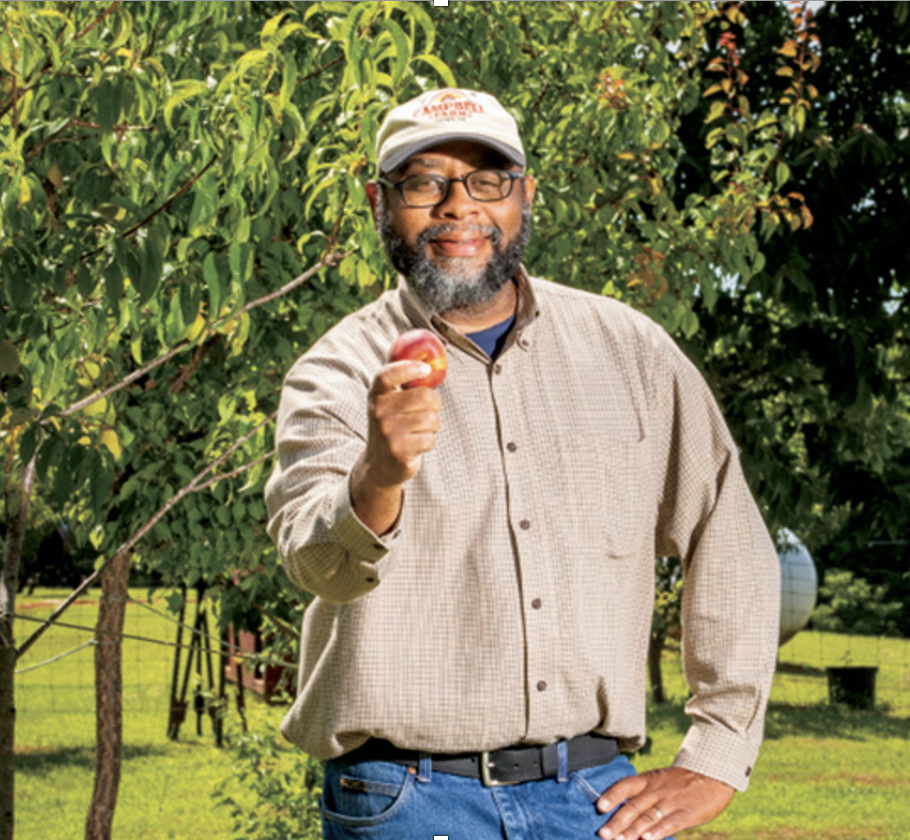 Oklahomans Phil Campbell of Luther and Joe Caughlin of Tonkawa are perfect examples. That is one reason those involved in conservation are excited to hear that Campbell and Caughlin have been named among the seven participants in the inaugural cohort of the Next Generation Leadership Institute (NGLI). The National Conservation Foundation (NCF) recently released the list.
"What an honor for Conservation in Oklahoma to have two of our Conservation District Directors chosen for the first Next Generation Leadership Institute class," said Trey Lam, Executive Director of the Oklahoma Conservation Commission. "Joe Caughlin and Phil Campbell epitomize the leadership qualities of Oklahomans like Nolan Fuqua and Billy Wilson. Oklahoma has a long and distinguished history of providing leadership to NACD. Being willing to step up and make a difference is a trait engrained in Conservation Directors here in our state Joe and Phil will prove to be great assets to the Conservation movement at the national level."
"We are proud and honored that two of our leaders in the Oklahoma Association of Conservation Districts have been selected to participate in the inaugural Next Generation Leadership cohort," said Larry Wright, President of the Oklahoma Association of Conservation Districts (OACD). "Both Joe Caughlin and Phil Campbell will be an asset to the cohort and also obtain additional leadership skills that will continue to keep conservation in Oklahoma in the forefront. We congratulate these individuals on their commitment and dedication."
The Next Generation Leadership Institute was formally launched in August of 2019 as a year-long program to build future conservation leaders through comprehensive trainings. The 2020 NGLI cohort participants were selected through a competitive national application process.
The inaugural cohort in addition to Campbell of Oklahoma County and Caughlin of Kay County, includes, Barbara Bleiweis from Charlotte, N.C.; Ryan Britt from Clifton Hill, Mo.; Mark Masters from Dawson, Ga.; Cassius Spears from Ashaway, R.I.; and Samantha Steiner from Franklin, Ohio.
NGLI participants will meet for four training sessions throughout the year, with a capstone session at the National Association of Conservation Districts' (NACD) annual meeting in New Orleans in 2021. NGLI curriculum will equip leaders with skills and resources related to personal, civic and organizational leadership development.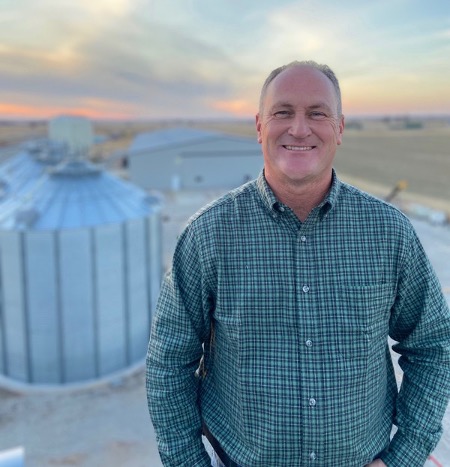 This comprehensive training will help participants rise to meet the future needs of natural resources management, helping them to increase their capacity to navigate and manage complex conservation challenges – both current and future – at the local and national level.
Looking back
Campbell, who is the OCC Commissioner for Area II, and Caughlin, an OACD Vice-President, recently discussed their conservation background.
In 2015, shortly before his retirement from the U.S. Air Force, Campbell and his family bought 40 acres near Luther to begin developing the farm they had always dreamed of owning. Campbell wanted to make sure he was doing things the right way so he could achieve his goal of a small, yet productive farm. Campbell's background in conservation began in 2016 during his initial visit to the Oklahoma County Conservation District at the suggestion of his brother.
"During the visit I explained my goals of starting a small herd of Angus cattle," Campbell said. "Ultimately I needed information on the number of cattle that the grass could support without additional inputs. As a result of the relationship with Josh McNeff, who at the time was a (Natural Resources Conservation Service) Technician, I gained valuable information on native grass, surface water as well as eastern redcedars. I've participated in EQIP (Environmental Quality Incentives Program), installation of a water well as well as a pond for surface water in support of the operation."
Campbell said because of the great experience with that office, he gladly applied to become a Director.
"I have thoroughly enjoyed my experience as a district director," he said. "Approximately six months later Trey Lam, Oklahoma Conservation Commission Executive Director, asked if I would consider becoming a Commissioner. I was appointed Area II Commissioner by then-Governor Mary Fallin."
Caughlin, is a fourth-generation agricultural producer from Tonkawa. Their family farming and ranching operation consists of 2,500 acres of cropland and 1,500 acres of native and improved grass. With the help of family, Caughlin manages a commercial Angus cow-calf operation on a mix of family-owned and rented pasture. He also manages a no-till crop rotation on the farm consisting of hard red winter wheat, soybean, corn, alfalfa, and various other forage crops. In 2000, Joe began "a certified wheat seed business to help add value to the operation. He said that a few years later, a row crop seed business was added to help service customers better."
"The conservation of our natural resources has always been an important part of my family's farming and ranching operation," Cauglin said. "My grandfather and father instilled in me the importance of protecting the soil and water so that it can be shared with generations to come. We practice proper grazing management on our native and improved grassland to minimize erosion. We have been utilizing no-till management on our cropland for over 15 years to help build soil organic matter and prevent wind and soil erosion. We have had acres enrolled in the Conservation Reserve Program and we are currently enrolled in the Conservation Stewardship Program to increase our efforts in protecting our natural resources. We are beginning the use of cover crops to increase carbon and to add diversity to our soil profile."
Caughlin said they have implemented riparian buffer strips along the Salt Fork River to help protect the riverbank from erosion and to help filter sediment from deposition in the water source. They continue to maintain their ponds, terraces, and waterways to protect and preserve the soil and water.
Caughlin has been involved with his local conservation district for more than 25 years—approximately five years as an associate and over 20 years as a Director on the Kay County Conservation District.
Why this opportunity is so important
Campbell and Caughlin are always willing to participate in a conversation about conservation.
That leads to why the opportunities that come with the inaugural cohort of the Next Generation Leadership Institute are so important to each.
Campbell said that through NGLI, he hopes to gain a greater knowledge of National Conservation policy. "The end goal is to communicate the value of conservation to/from the national as well as state levels to the local producers/citizens," Campbell said. "I have a desire to learn from the NGLI Cohorts as well as gain additional knowledge of successful partnerships utilized in other states/locations. Finally, I hope to gain conservation knowledge to meet the future challenges."
Producers are often heard saying they want to be good stewards of the land. It's important to note that they are not just talking about their land, but the land of others as well. That's why sharing information is so critical.
"I plan to share this additional knowledge I gain, with my local community, including the district board, local producers, and Oklahoma citizens," Campbell said. "In addition, I plan to share knowledge at the Area as well as State Meeting."
Caughlin said that with recently becoming a Vice-President of the Oklahoma Association of Conservation Districts, he believes this growth opportunity will help strengthen his efforts at the state association as he continues to learn more about the national organization (NACD).
That leads back to the importance of conversation.
"In order to grow an organization and have a greater impact on others, we must learn to become extremely effective communicators," Caughlin said. "I hope that this opportunity and leadership program will help me to do just that. As we advocate for programs and funding at state and national levels, we must have the tools and resources available to communicate our priorities and needs not only to our lawmakers but also to our consumer, the general public. I am excited about interacting with the other members of the NGLI Cohort. The opportunity to listen to my peers from across the country and learn from their successes and failures is something that I believe will help us all become more effective leaders."
Caughlin said the message of conservation, in his opinion, "is a very welcoming and unifying topic."
"I am very excited about this opportunity to learn more about this movement which I am so passionate about—and then, in turn, to better share this message with others," Caughlin said. "We have a great history of conservation here in Oklahoma; but we can do more and we can continue to improve and lead others to love conservation."
Moving forward
"It's a privilege to announce these seven participants as members of our inaugural NGLI cohort," NCF Chairman Steve Robinson said. "This group of candidates demonstrated remarkable passion for locally-led conservation, and I look forward to seeing how their skills continue to develop over the next year."
Campbell and Caughlin want to use those skills in a manner beneficial to the land for many years to come.
Caughlin said, "Sharing the knowledge and purpose of conservation not only with our peers but also with our children, the next generation, is of vital importance for the preservation of our earth and its natural resources."
The cohort will convene for their first session at the NACD 74th Annual Meeting in February 2020 in Las Vegas.