Stimulus funds to help dams, streambanks and fight invasive species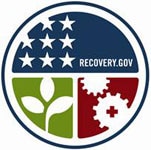 Dams, streambanks and the fight against invasive plant species will all receive federal stimulus funding in a package of projects totaling nearly $17 million approved July 6, 2009, by the Oklahoma Conservation Commission (OCC). The projects are funded by the American Recovery and Reinvestment Act (ARRA) through the USDA Natural Resources Conservation Service (NRCS), U.S. Environmental Protection Agency (EPA) and the U.S. Fish and Wildlife Service (USFWS). The group of projects will be managed by OCC in cooperation with local conservation districts. Most of the projects will receive all federal funding, but a few require a state-cost investment as well.
NRCS rehabilitation projects are planned for seven small watershed upstream flood control dams in five counties. These are the only projects that are not completely federally funded, requiring a 35 percent ($4,707,500) state cost-share to go with $13,450,000 federal funds. The projects will be sponsored locally by the South Caddo, Adair County, Kingfisher County, Pontotoc County and West Caddo Conservation Districts. One of the dams, Sugar Creek L-44 near Anadarko, was severely damaged in August 2007 when Tropical Storm Erin swept across western Oklahoma.
NRCS projects for remedial repairs on 17 dams and other flood control structures in 12 counties total $1,120,000. Another $55,000 is budgeted for watershed engineering services.
EPA is providing ARRA funding to the Oklahoma Water Resources Board for the Clean Water State Revolving Fund. The Conservation Commission will apply for $2 million of these funds to be used for streambank stabilization projects in the Illinois River and Eucha/Spavinaw watersheds in Adair County, Cherokee County and Delaware County Conservation Districts. This will add to OCC's accomplishments in nonpoint source demonstration projects and Conservation Reserve Enhancement Program projects in protecting water quality in these two critical watersheds.
ARRA funds to USFWS will use $100,000 to purchase equipment and supplies for prescribed burning in Beaver County, Dewey County, East Woods County, Ellis County, Harper County, Upper Washita, Woods County and Woodward County Conservation Districts. Prescribed burning, under strictly controlled conditions, has proved to be an effective natural resource management tool. It is particularly effective for controlling invasive plant species like eastern redcedar that has become rampant across the state in recent years.
"This is a tremendous investment in Oklahoma's conservation infrastructure and the dollars spent on these projects in local communities will multiply many times over," said Mike Thralls, OCC executive director. "The challenge, in light of the recent cuts to state budgets, is finding the cost-share dollars for those projects that require it. It also places greater responsibility on existing personnel without possibility for hiring additional staff," he said. "But we are excited about be able to move on a backlog of needed conservation projects," Thralls said.