Stacy Hansen Recognized by Soil and Water Conservation Society with Honor Award
Oklahoma Conservation Commission Communications Coordinator and Carbon Program director, Stacy Hansen, has received an Honor Award from the Soil and Water Conservation Society (SWCS). The awards were announced in July at the Society's 68th International Annual Conference in Reno, Nevada.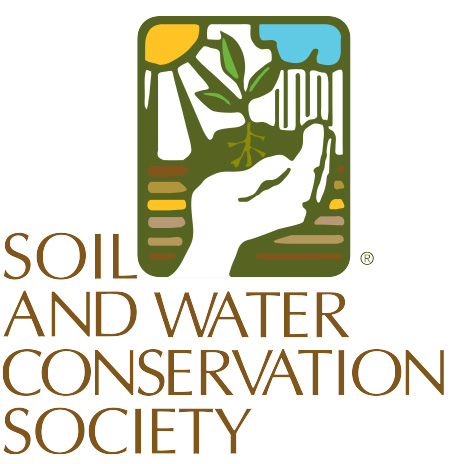 Stacy has worked for the Commission since 2006 and joined the SWCS in 2011. She serves on the Oklahoma Chapter council as the chair of the membership committee.
The SWCS Honor Award recognizes outstanding accomplishments compatible to the mission of the Society. The nomination from the Chapter said: "Stacy has proven herself as a valuable asset to the Society at both the state and multi-state level and has been instrumental in coordinating events and programs furthering the mission of the Society.
"Serving as the chair of the membership committee, Stacy developed, distributed, and compiled results from a state chapter membership survey, the results of which showed members were interested in learning more about water quality, nutrient management, sustainable agriculture, and the needs of producers. Stacy started an initiative where members of the Chapter could provide information on upcoming workshops and training opportunities offered by other organizations in the state chapter newsletter, which now serves as a useful resource for meeting the members' training needs.
"Stacy was also instrumental in the "Communicating with New Producers" Workshop. This was developed to help educate conservationists on how to effectively work with the increasing number of producers who have little or no experience with conservation programs or practices. Stacy developed the agenda of excellent presenters and coordinated the workshop and its advertisement. More than 75 conservationists from Oklahoma, Texas, and Kansas attended the workshop, and as a result, these organizations realized the effectiveness of social media outlets in sharing the conservation education programs available."
Your friends at the Oklahoma Conservation Commission salute you, Stacy!