Sixth-generation rancher Clay Forst to serve as Area IV Commissioner of the Oklahoma Conservation Commission
Fact is more than 150 years of tradition run through the Caddo, Okla., operation of the Stuart Ranch.
Plus, the Chisholm Trail runs through the painting-perfect pastures of the family's Waurika ranch land.
Clay Forst wears that history every day, just as he does his boots and jeans.
However when asked to speak during a Senate confirmation hearing to members of the Agriculture and Wildlife Committee, Forst turned and locked eyes with he and wife Lindsey's sons Arlington, 4, and Rogers, 2.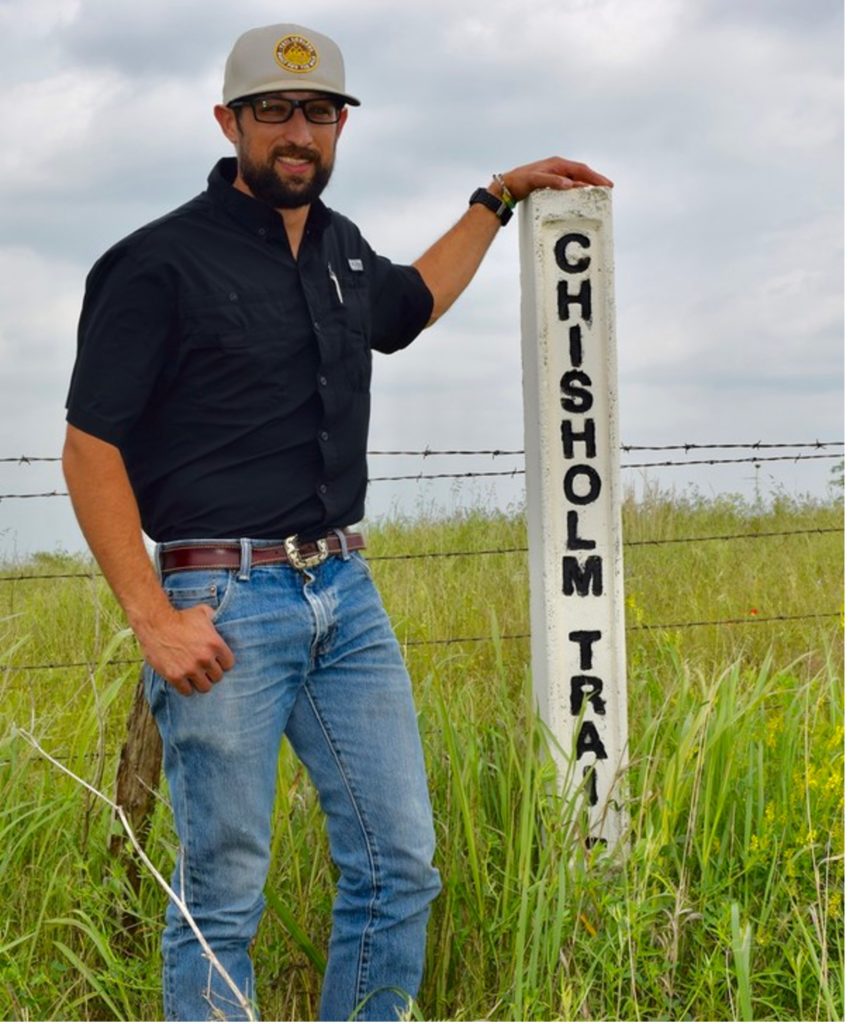 He was looking straight into the future on that spring morning at the State Capitol.
He had just been introduced by long-time friend Senator Chris Kidd, who was carrying Governor Kevin Stitt's nomination of Forst as Area IV Commissioner for the Oklahoma Conservation Commission.
"My two sons right here are the reasons I want to continue to address conservation in our state," he said, "because I'm a sixth generation rancher and without conservation we are not going to be able to pass this on to the next generation. The evidence is right there (pointing to his sons) why I want to be able to do this. So I sure appreciate it."
Two weeks and about 105 miles down the road, Forst sat at the Waurika ranch office and explained the passion behind his statement. While his family respects the history, and faces the present, they are ever looking toward the future. Conservation is a common denominator.
"Without proper management, of which conservation is a major part, we don't exist," said Forst, whose nomination received unanimous approval from the committee and then was approved by the full Senate.
Forst, who serves on the Jefferson County Conservation District board, will participate as a Commissioner in his first Oklahoma Conservation Commission meeting on July 1 and will represent the Area IV Conservation Districts of: Comanche, Cotton, Custer, Deer Creek, Grady, Greer, Harmon, Jackson, Jefferson, Kiowa, North Caddo, North Fork of Red River, South Caddo, Stephens, Tillman, Upper Washita, Washita and West Caddo.
Forst's great-great-great-grandfather, Robert Clay Freeny, started the ranch in 1868. The original land in Bryan County, near Caddo, was eventually passed to Forst's great grandmother, Carrie Ida Freeny, and then to his grandfather, R.T. Stuart Jr.
His mother, Terry Stuart Forst graduated from Oklahoma State University with a degree in animal science and completed Texas Christian University's ranch management program. She was hired as ranch manager by her father in 1992. He died in 2001.
Today, Clay Forst along with his mother Terry Stuart Forst and brother Robert Forst operate the Stuart Ranch, consisting of two divisions: 11,000 acres in Bryan County and 32,000 acres near Waurika in Jefferson County. The ranch includes a cow-calf operation, yearling cattle, American Quarter Horses and a hunting operation. Clay is in charge of the latter, Stuart Ranch Outfitters which conducts guided hunts. He also oversees the ranch's diverse wildlife populations.
Stuart Ranch Outfitters offers hunting packages for whitetail, waterfowl and turkey. Lodging, guide service, transportation, cleaning and cold storage are offered on owned and leased acres.
"Without conservation, you don't have wildlife," Forst said. "If we don't manage our habitat of the ranch, we are not able to capitalize on the commercial or economic benefits of that. Going one step further, if you don't manage that you're not going to have it for the next few generations and I think that would be a shame. My sons are getting older too and I've kind of set off a little 80-acre chunk around my house for them. That's from a dad perspective and that will be pretty special. My oldest has already been with me, so it's pretty neat to have that ability to pass whatever knowledge I have on to the next generation for sure."
So, what about conservation and ranching.
"It's the same answer," he said. "Without proper management of your grasses, your brush control, your weed control and without everything that goes with having native range, we don't have cattle to put pounds on to be able to sell to pay our bills. It all goes back to conservation, without the grass we don't have a business."
There are challenges such as drought and feral swine, but those aren't the end of the story. With more than a century and a half of history, this ranching operation has faced numerous challenges and met them head on. That's how you build on a history and how you place it in the hands of the next generation.
"Whether it's our kids, or if my brother has kids, the ranch is a part of the lineage of this family and we all want to keep passing it on," Forst said.