Service Award: Stacy Hansen, 10 Years
Stacy Hansen, director of the Oklahoma Carbon and Soil Health Program, was recognized for 10 years of service to the state of Oklahoma at the November 2016 meeting of the Oklahoma Conservation Commission (OCC).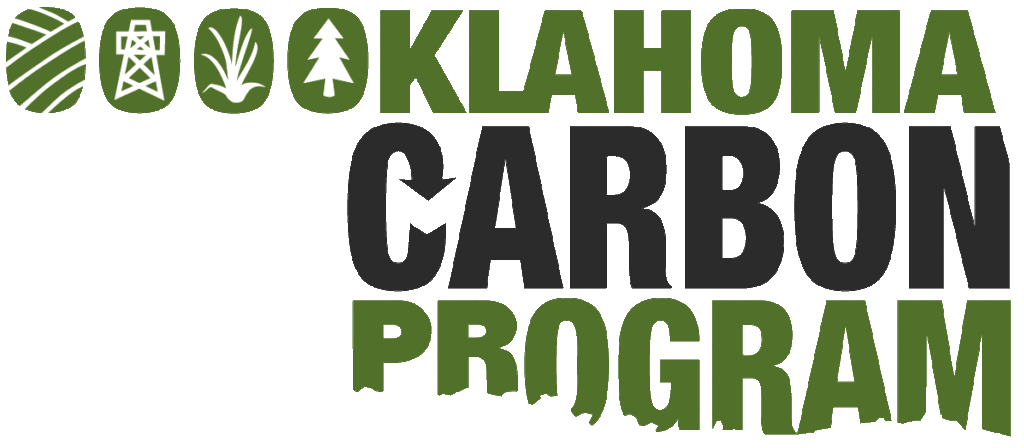 Stacy originally started with OCC in 1997 on a team of Blue Thumb Program interns working in partnership with the city of Oklahoma City. The OKC-Blue Thumb partnership program laid the foundation for the current Oklahoma City stormwater quality monitoring program that is one of the most extensive in the state. It also helped vet the capacity of Blue Thumb volunteers to do detailed water quality monitoring.
In 2006 Stacy returned to OCC's Water Quality Division as a technical writer, but quickly transitioned, based on her own research and hard work to become director of the Oklahoma Carbon Program. In that role, she worked with OACD, universities, tribes, conservation districts, landowners, Western Farmer's Electric Cooperative, and many other partners to establish a protocol that enables Oklahoma citizens to document additional environmental benefits from voluntary conservation efforts and developed a carbon program that has been recognized world-wide for innovation and efficiency.
The carbon program has recently transitioned to support the NRCS Soil Health Program. The OCC Soil Health effort is currently focused on educating a wide variety of oklahoma citizens on soil health, cover crops, and other information to improve the sustainability of Oklahoma Agriculture and protect our natural resources for future generations. Stacy worked with a staff of two this summer to organize and hold 12 "Cowboy Plant ID" trainings across the state and we're already seeing evidence that these efforts were beneficial to Oklahoma Ag producers.
In her spare time, Stacy assists with water quality report writing, maintains the OCC website, oversees components of our communication program including the This Week in Conservation (TWIC) bulletin, and is one of the best "idea" people in the agency. Stacy is a great example of the type of hard-working, innovative, creative individuals that make the OCC staff among the best in the business. Her leadership and expertise are a benefit to the Conservation Partnership and to the citizens of Oklahoma.