Service Award: Kelly Mockabee, 35 Years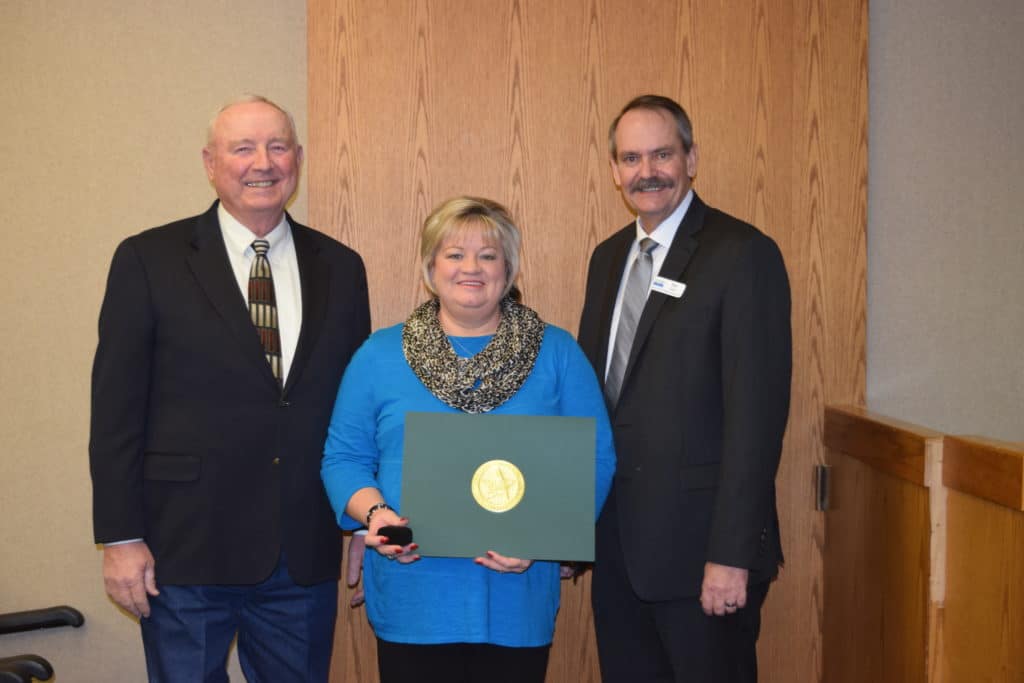 Kelly Mockabee, administrative programs officers for the Financial Management and Human Resources (FMHR) Division, was recognized for 35 years of service to the state of Oklahoma at the February 2017 meeting of the Oklahoma Conservation Commission. Kelly's daily responsibilities with the FMHR division include conservation district preclaim management, fleet management, procurement, and records management. In her years with the agency, Kelly has worked across multiple divisions and programs. She used the agency's first portable computer in 1989 — it was called "Zorba," and was the size of a medium suitcase. Kelly played both pitcher and shortstop for the agency's "Silt Sox" softball team. 
Congratulations, Kelly, for your many years of service to the Oklahoma Conservation Commission and the state of Oklahoma.