Service Award: Karla Spinner, 5 Years
Karla Spinner, Records Management Specialist for the Water Quality Program, was recognized for five years of service to the state of Oklahoma at the December 2016 meeting of the Oklahoma Conservation Commission (OCC).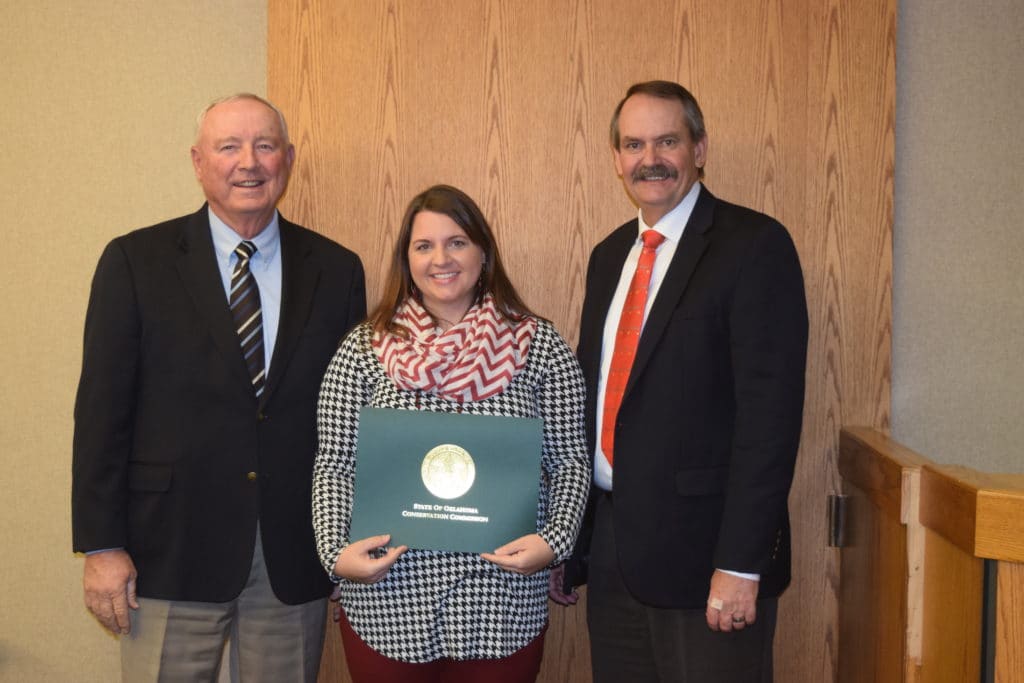 Karla is the Records Management Specialist for the Water Quality Division, which means she coordinates and oversees the maintenance and archiving of the database and all data records. She stepped into this role following some turmoil with data management and, in the space of a few years, has turned things around. She has also stepped into the void created by staff reductions and is now assisting with data analysis and technical writing.
Karla and her mother are Blue Thumb volunteers on the Little River in their spare time. She is a leader on the awards and recognition committee, which plans and organizes full staff meetings and works to recognize exceptional employee service.
Karla is a proud alum of the University of Oklahoma and lives in Moore with her husband Brian and her one year old daughter, Jemma.