Service Award: Karen Potts, 15 Years
Karen Potts, Oklahoma Conservation Commission (OCC) accountant was recognized for 15 years of service to the state of Oklahoma at the Commission meeting on December 2, 2013.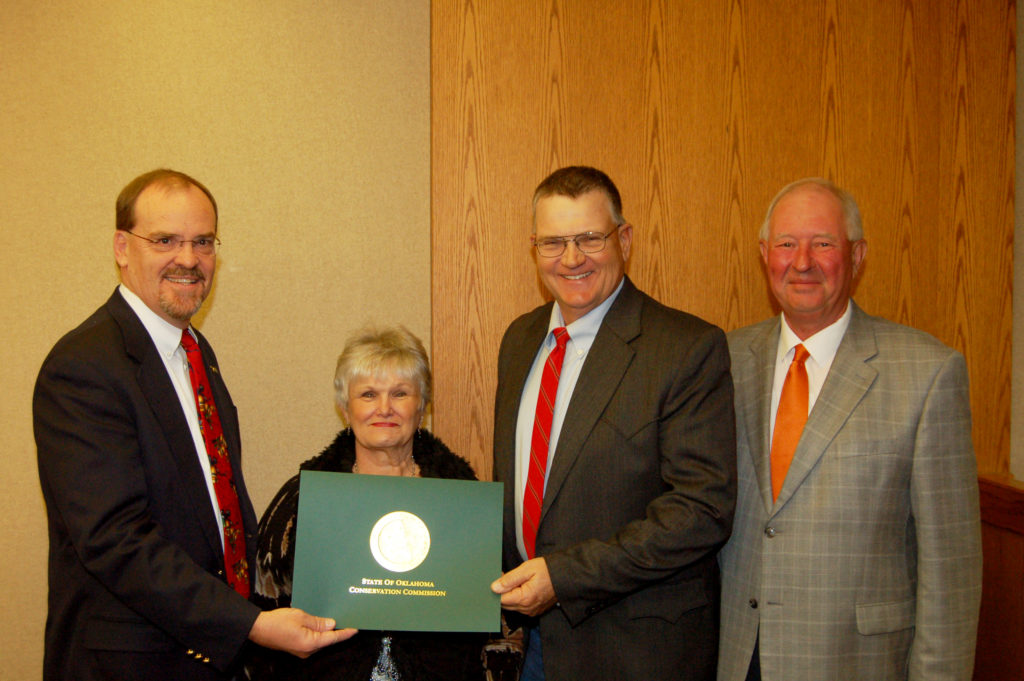 Karen's humor and holiday costumes are a fixture around the office we all look forward to, but when it's business time, she's the go-to person for conservation district, watershed operation and maintenance, locally-led cost-share, and priority watershed claims. Before working for the Commission, she was a data manager at Liberty Bank in Oklahoma City for 31 years.
In her spare time, Karen boasts some serious mechanical muscle. She has rebuilt several dirt bikes and even an MG Roadster. With her large collection of beautiful paintings displayed in the office, she's proven she's got just as much finesse as she does force.
Another passion of hers is supporting those with or who need cochlear implants. She is actively involved in a national cochlear implant association and has traveled to other states to participate in cochlear implant meetings.
Around Lake Eufaula, she has been called "the lady with the yellow golf cart," but is perhaps even better known for her and her husband's "his and her" boats. Around here, she's just "Karen," and we wouldn't have it any other way. Thank you Karen, for the hard work, the dedication, and the laughs.