Service Award: Jeri Fleming, 10 Years
Jeri Fleming, environmental programs manager, was recognized for 10 years of service to the state of Oklahoma at the May 2017 meeting of the Oklahoma Conservation Commission (OCC).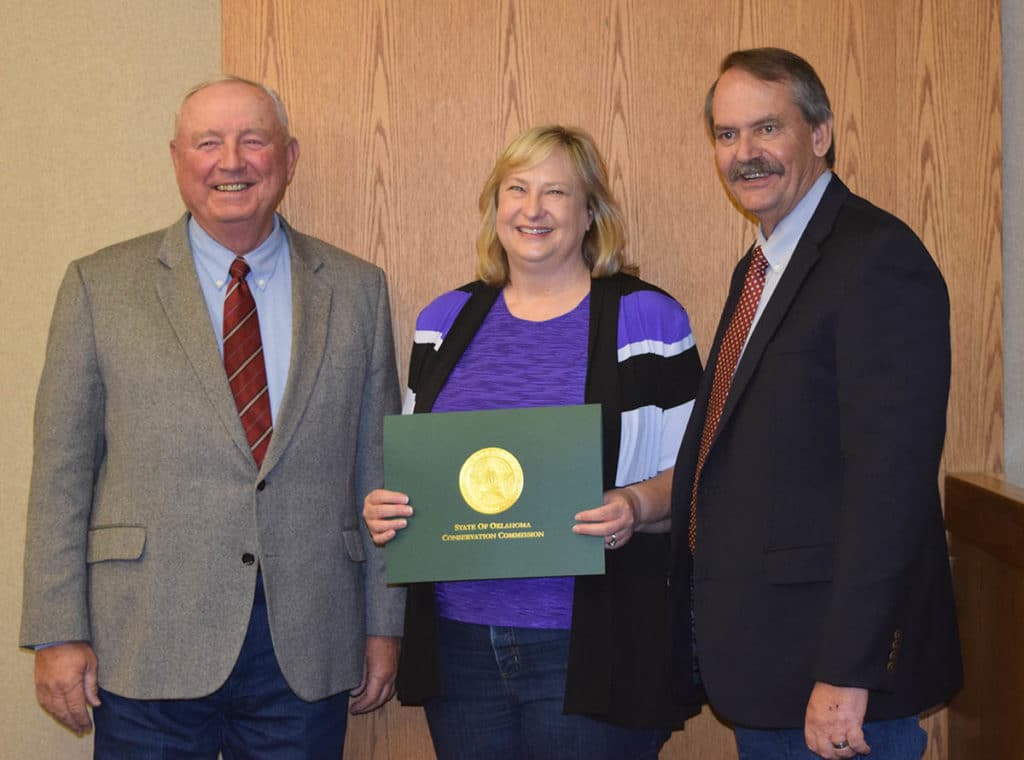 Jeri began working with OCC in 2013 after previous work with Oklahoma State University where she coordinated public outreach for the OWRB Water Planning effort and later worked in cooperation with Biosystems and Agricultural Engineering on various green infrastructure projects.
Jeri wears many hats for OCC including Blue Thumb communications coordinator and educator, environmental programs manager where she's coordinated projects ranging from wetland construction and streambank stabilization to rain garden design and construction. Jeri is a bridge builder and she works tirelessly to find new opportunities for the OCC and partners to support conservation efforts through implementation, but also through communication of the great work of the conservation partnership.
Recently, Jeri has begun to assume more duties related to the communications coordination for the Agency. Her background in communications is much appreciated and needed as the agency looks to update its website, newsletters, and virtually all other forms of communication.
Jeri is a problem solver. She is also one of the most creative people working in state government and we are truly blessed to have her as part of the conservation team. She lives in Oklahoma City with her husband Mike and is the proud "Granny" to six kids who are regular participants in Blue Thumb Programs.