ScienceFest 2010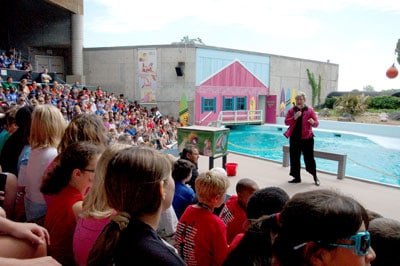 More than 5,000 fourth- and fifth-graders visited the Oklahoma City Zoo for the largest Earth Day celebration event in the state — ScienceFest 2010. Jan Kunze, OGE employee and Oklahoma County Conservation District board member, is chairwoman of the ScienceFest steering committee.
Oklahoma County Conservation District and the Oklahoma Conservation Commission participated in ScienceFest 2010 at the OKC Zoo by facilitating a "Soil Critters" activity station. Becky Inmon and Don Bartolina, Oklahoma County Conservation District, and Karla Beatty and Dianne Ireton, Oklahoma Conservation Commission, staffed the station. Using magnifying glasses and small boxes containing compost they helped the students to dig through compost to search for different types of living organisms such as springtails, nematodes, mites, centipedes, beetles, sowbugs, etc. that live in the soil and help decompose organic matter.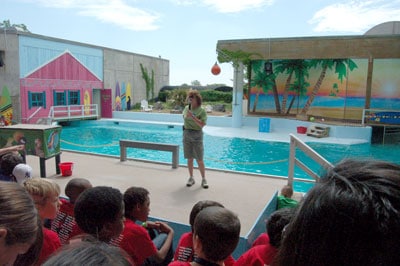 ScienceFest, which began in 2003, is designed to promote scientific diversity. Hands-on activity stations use basic geology, biology, physical science, health and environmental sciences to teach the children how science impacts everyday life. The event provides an opportunity for the students to be exposed to science in a fun and different setting. The demonstrations and activities are designed to educate children about protecting the environment, conserving natural resources, and using alternative fuels and technologies. Examples of alternative fueled vehicles are also on location for the students to view. The event was attended by school districts from all across the state and included Oklahoma County schools in Oklahoma City, Midwest City-Del City, Edmond and Bethany.
Principal ScienceFest sponsors are OGE Corporation and the Oklahoma Department of Environmental Quality and the Department of Commerce