Scholarship Fund Dedicated to Memory of Max Dominick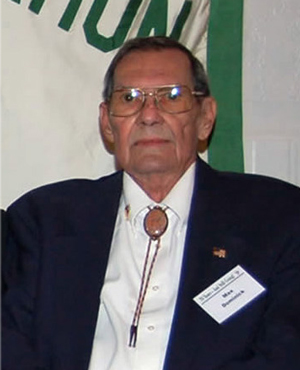 Max Dominick, a career Soil Conservation Service employee and father of Darrel Dominick, OCC employee and former NRCS state conservationist, passed away Dec. 7. The Oklahoma Tribal Conservation Advisory Council has established a scholarship fund as a memorial to Dominick.
The scholarship will be awarded to an Oklahoma American Indian student who is a member of an Oklahoma Tribe pursuing a degree in the fields of natural resources or engineering.
To contribute to the scholarship fund, checks should be made out to OTCAC with "Max Dominick" written in the memo area of the check. A donation receipt will be provided for all donations received along with notification when selection is made. Donations may be mailed to: OTCAC, 208 Ruth, Tecumseh OK 74873
Mail your donation to the Max Dominick Scholarship check to
OTCAC
208 Ruth
Tecumseh OK 74873