Rick Jeans Honored on Completing Term as Area II Conservation Commissioner
Rick Jeans attended his final board meeting as Conservation Commissioner for Area II of Oklahoma on June 5. At the meeting and at a luncheon in his honor immediately following, Jeans was honored by state Sec. of Agriculture Terry Peach, Sen. David Myers, Rep. Dale DeWitt and his fellow Commissioners. Scotty Herriman, president of the Oklahoma Association of Conservation Districts, and Ron Hilliard, state conservationist for the USDA Natural Resources Conservation Service, also made presentations recognizing Jeans for his service to the state.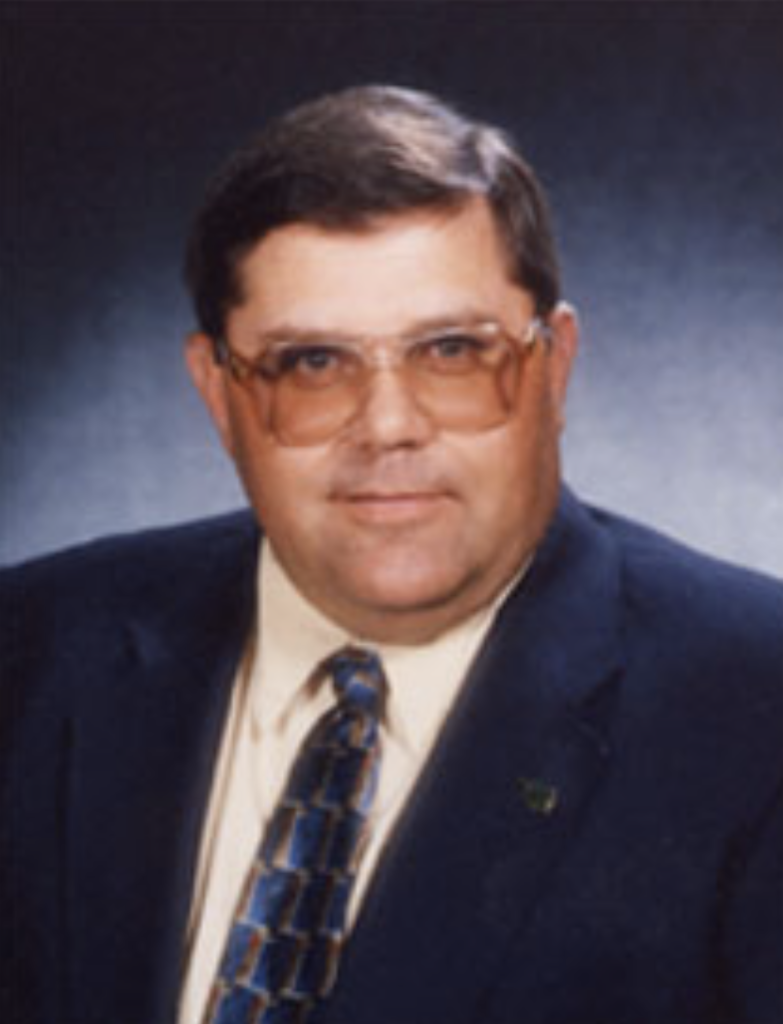 Jeans was appointed to the Oklahoma Conservation Commission for a five year term by Gov. Frank Keating on May 15, 2002. The term representing central Oklahoma expires June 30, 2007.
Jeans has served on the board of directors for the Kay County Conservation District since 1990. He served the Oklahoma Association of Conservation Districts as president 2001- 2003, having previously served on the executive board as vice president and Area II director. He will continue to represent Oklahoma on the board of directors of the National Association of Conservation Districts.
Jeans is a third-generation Kay County farmer and rancher, raising wheat, soybeans and corn near Tonkawa. Jeans and his father Don have a cow/calf operation and produce and sell Angus bulls. He and his wife Dianne and their daughter Amber are members of the First Christian Church. With a B.S. degree in animal science from Oklahoma State University, Commissioner Jeans is also a graduate of both the Oklahoma Conservation Leadership and Oklahoma Agricultural Leadership Programs.
The Conservation Commission's Area II contains 16 conservation districts in a strip of central Oklahoma from Texas to Kansas. The districts are Arbuckle, Cleveland County, Garvin, Kay County, Konawa, Lincoln County, Logan County, Love County, McClain County, Murray County, Noble County, Oklahoma County, Pawnee County, Payne County, Seminole County and Shawnee Conservation Districts.
Some highlights from Rick Jeans' tenure on the Conservation Commission:
• Gov. Brad Henry and U.S Deputy Sec. of Agriculture Chuck Conner signed a new $20.6 million Conservation Reserve Enhancement Program (CREP) agreement to create up to 9,000 acres (or 370 miles) of riparian buffers and filter strips to reduce the flow of nutrients, sediment and other pollutants in the Spavinaw Lake and Illinois River/Lake Tenkiller watersheds (April 2007). The Conservation Commission announced that analysis of five years of water quality monitoring data indicated a 14 percent reduction of phosphorus entering Beaty Creek, a tributary of Lake Eucha, since the project began (April 2005). Beaty Creek water quality continues to improve, reflecting a 31 percent reduction in phosphorus (May 2007). Reductions from a similar project in Peacheater Creek, a tributary of the Illinois River are even greater, with a 66 percent decrease in phosphorus loading and a 57 percent decrease in total nitrogen loading with significantly reduced streambank erosion (May 2007). The U.S. Environmental Protection Agency named Oklahoma's Fort Cobb Watershed Plan as one of the six best watershed-based plans in the nation (May 2006). Oklahoma ranks second in the nation on the EPA list of documented nonpoint source water quality success stories, representing 12 percent of the national successes through the 319 Water Quality Program, including Beaty Creek, Lake Creek and Sandy and Yellowstone Creeks (May 2007).
• The Oklahoma Conservation Commission began 2007 with a record amount of dollars under contract for conservation projects. Three Abandoned Mine Land Program projects totaling $852,376, two Tar Creek Superfund Area reclamation projects totaling $2,847,676, and six Conservation Programs watershed projects totaling $4,634,416 were underway. The 11 projects total $8,334,468 in construction costs (January 2007).
• Oklahoma was among 22 states to participate in the first series of Conservation Security Program (CSP) contracts. The first signing of a CSP contract in Oklahoma took place at the farm of Bob and Carol Diemer in Kay County (August 2004). Two years later U.S. Sec. of Agriculture Mike Johanns announced Oklahoma had more CSP contracts approved than any other state, most of which were in the Poteau River Watershed (June 2006).
• The legislature funded a pay equity adjustment for all conservation district employees (July 2006). In addition, district employees received a five percent pay raise along with state employees (October 2006).
• Sandstone Creek Watershed Dam 17A was the first in the nation completed under Public Law 106-472, the Small Watershed Rehabilitation Amendments of 2000 (June 2003). Congressman Frank Lucas, former Governor and U.S. Senator Henry Bellmon and state Senator David Myers participated in a ground-breaking ceremony for construction of Upper Red Rock Creek Watershed Dam No. 52 in Noble County (October 2005). The state Legislature appropriated $6.5 million to match $13 million of federal funds for watershed rehabilitation (May 2007).