Record Rainfall Proves Flood Control Dams' Worth
As Oklahoma experienced record rainfall during May and June, the state's 2,105 watershed flood control dams proved their worth many times over. According to a report by the USDA Natural Resources Conservation Service (NRCS), watershed projects prevented $290 million in damages that would have occurred had the dams not been in place. Another $46 million in damages could have been prevented if 330 dams that are planned but not built were in place.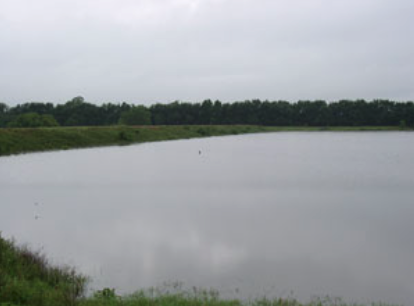 During the past 60 days water flowed through the auxiliary spillways on 59 dams in 26 watersheds in 20 counties. Of those, 28 flowed in the five days leading up to July 2 when the report was released at the July meeting of the Oklahoma Conservation Commission. Most of the flows occurred in Kiowa, Stephens, Grady, Tillman, Seminole, Washington and Nowata Counties.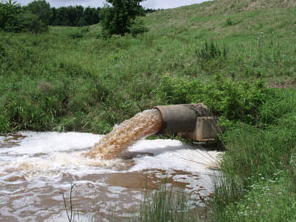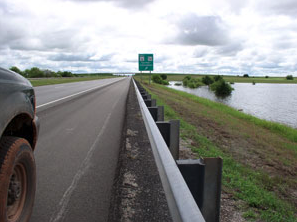 "The foresight of our predecessors is very apparent at times like this," said Mike Thralls, executive director of the Oklahoma Conservation Commission. "You can't wait until it floods to put protection like these dams in place," he said. "Today, we should exercise the same foresight by properly providing funding for maintenance and rehabilitation of existing dams, and the construction of new dams that have been planned but not built," Thralls added.
Most of the spillway flow depths were less than one foot, but two had flow depths of over three feet. A flood control structure in the Sugar Creek watershed at Gracemont experienced a flow that falls between estimates for 25- and 50-year frequency storms.
Two dams undergoing rehabilitation construction experienced flows that caused some anxious moments, but no significant damages occurred and the local conservation district sponsors reacted well, according to Ron Hilliard. Hilliard is the NRCS state conservationist for Oklahoma.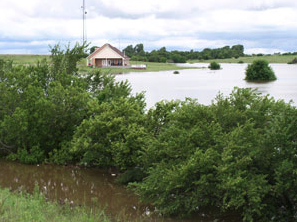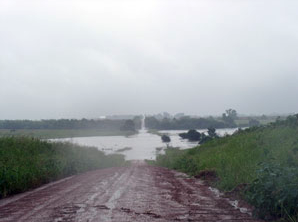 "We certainly appreciate the efforts of the conservation district and NRCS employees who went to the field under some very unpleasant conditions after normal work hours to inspect the dams and report flows and damages," Hilliard said.
"We are pleased to report that all the dams functioned as designed and there are no known threats to the integrity of any of the dams," Hilliard said.