Pottawatomie County Sales Tax Benefits Two Conservation Districts
The portion of sales tax in Pottawatomie County going to two conservation districts is now permanent. Shawnee Conservation District and Konawa Conservation District share the benefits and expand their capacity to help land users.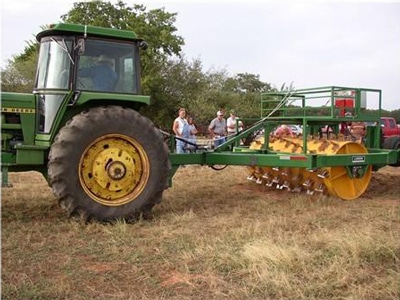 For over 10 years the Shawnee and Konawa Conservation Districts have been receiving benefits from Pottawatomie County sales tax collections. The May 12. 1998, election voted in a one cent per dollar sales tax with one percent allocated to be split among the two districts. Since Shawnee CD covers approximately two-thirds of the county area and Konawa covers the remaining area, the funds were divided along the same proportion. The law designated the tax to last for five years and when the time elapsed it was renewed for a ten-year term. In 2008 voters made the one cent tax permanent beginning in 2013 and retained the provision for funds earmarked for the two districts.
Shawnee CD uses the money in the form of a purchase order for recurring expenses such as office supplies, truck repairs, shop supplies, building lease, electric and gas payments. They have also used the funds for capital outlay such as the district's one-ton truck, Lawson aerator and refurbishing Bermuda grass spriggers.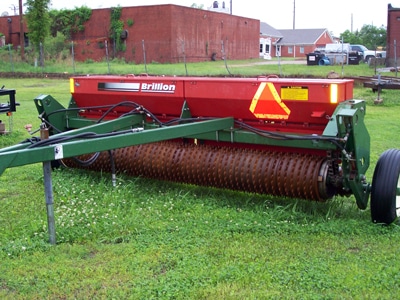 Konawa CD acquired several pieces of equipment for rental through the Pottawatomie County sales tax. Most of the equipment purchase was requested by cooperators through the district's Locally Led meetings. A number of deer hunters requested a Landpride ATV Disc/Seeder/Cultipacker so they could rent it to prepare wildlife food plots. Several cooperators requested a 10-foot Brillion Cultipacker seeder to assist them in planting small seed such as Bermuda grass seed and alfalfa. The district also purchase a 10-foot pasture aerator and a hay trailer with capacity to haul six round bales.