Oklahoma Soil & Water Experts Invited to Washington, D.C.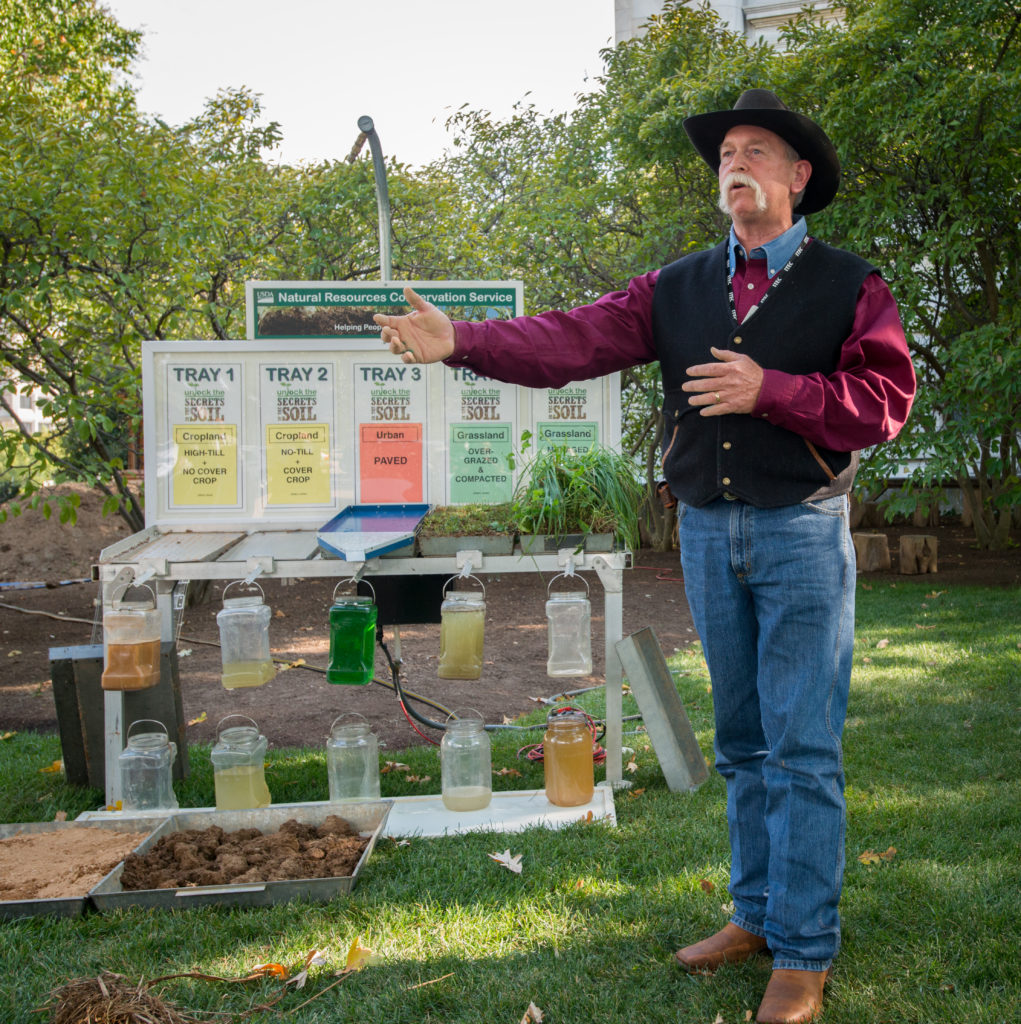 Oklahoma is a national leader in combining local, state, and federal resources to improve water quality. At the invitation of Congressman Frank Lucas and USDA Natural Resources Conservation Service Chief, Jason Weller, Oklahoma soil health and water quality experts traveled to Washington, D.C. last week to share the recipe for Oklahoma's success.
Shanon Phillips, Oklahoma Conservation Commission Water Quality Division director, gave testimony before the U.S. House Agriculture Committee's Subcommittee on Conservation, Energy and Forestry. She explained joint federal and state data collection proves local soil conservation efforts are delivering local results in improved water quality.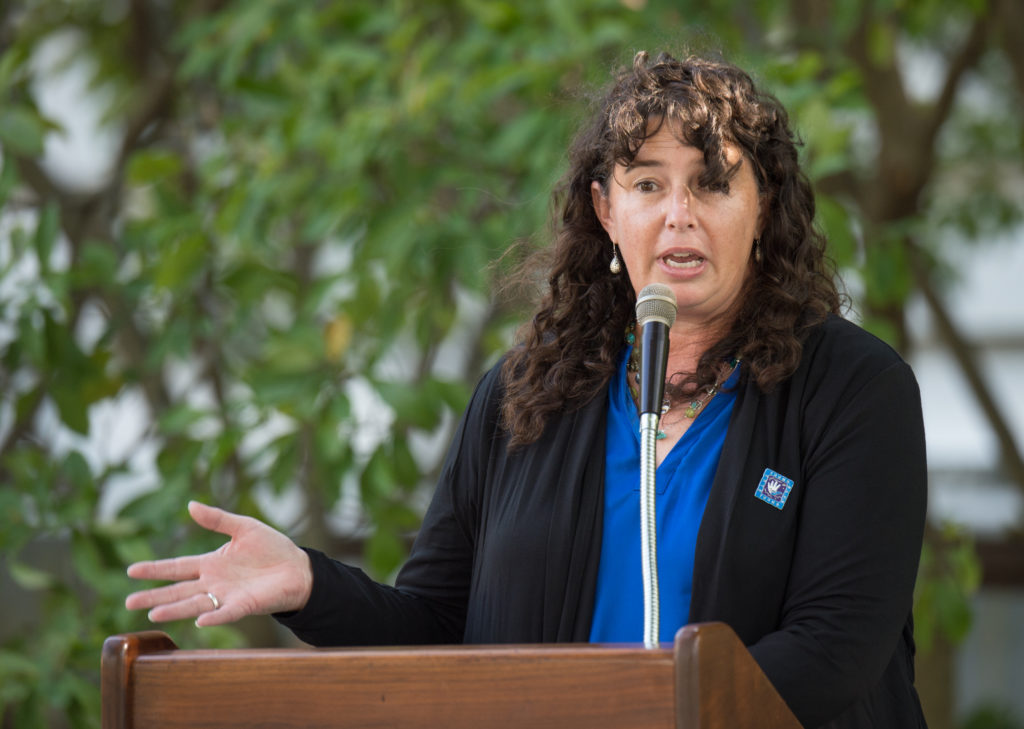 "The negative implications of poor soil health on our ability to produce food and maintain acceptable water quality are of national importance," Phillips testified. Her voice was joined by Weller, National Association of Conservation Districts CEO, John Larson, and local conservation-minded farmers.
The testimony was followed by a rainfall simulator demonstration at the NRCS People's Garden led by Conservation Commission Soil Scientist, Greg Scott. The rainfall simulator shows in real-time the link between soil health and water quality by showing how much soil and debris flow into waterways from different surfaces such as pavement, cropland and grassland. The demonstration emphasized the importance of keeping soil covered with vegetation at all times and that pollutants such as oil and trash wash from parking lots into waterways—increasing water treatment costs.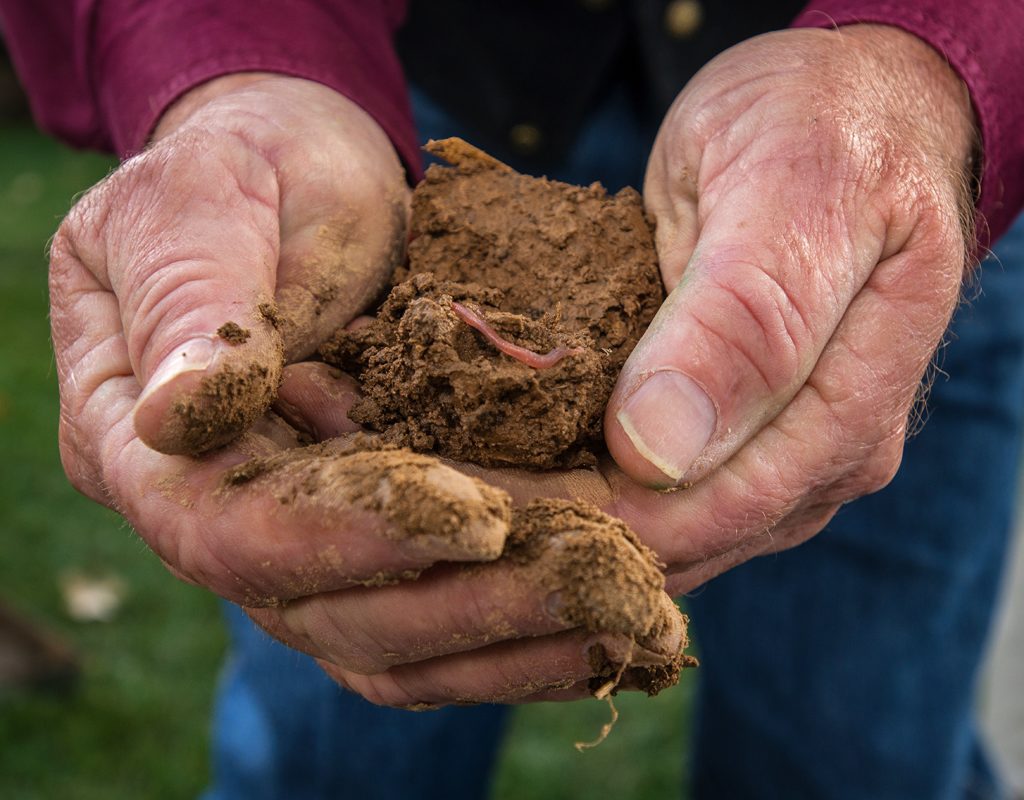 Scott explained how pro-soil health practices in Oklahoma have helped remove 50 streams from EPA's impaired stream list and sequester carbon dioxide equivalent to the removal of over 4,000 cars from the road annually.
Oklahoman's can see rainfall simulator demonstrations at the Oklahoma Wildlife Expo in Guthrie at 10 a.m. and 2 p.m. Saturday, September 27 and Sunday, September 28, 2014.