Oklahoma reduces pollution on most acres in the nation
OKLAHOMA CITY, March 23, 2016 (Via NRCS)—Oklahoma has successfully treated water pollution issues on more acres than any other state according to new data collected by the Oklahoma Conservation Commission (OCC) Water Quality Division, which is funded by EPA. Since 2007, voluntary conservation by farmers and ranchers has resulted in 55 Oklahoma streams being removed from Oklahoma's list of impaired water bodies.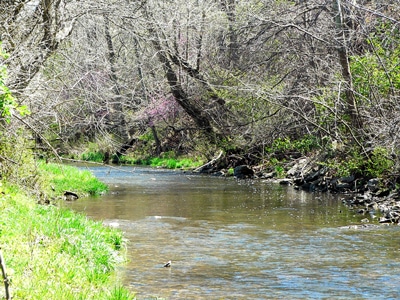 "The 55 streams we've cleaned up so far drain over 3.9 million acres of land. That's 1.5 million more acres than any other state," said Shanon Phillips, OCC Water Quality Division Director.
USDA Natural Resources Conservation Service (NRCS) provides technical and financial assistance for farmers and ranchers to implement conservation practices on their land. Among many other benefits, practices such as no-till and cover crops reduce soil and chemical runoff to nearby streams, thereby improving water quality.
"By investing in soil health, landowners have a direct hand in improving our water quality," said Gary O'Neill State Conservationist for NRCS in Oklahoma. "The tremendous successes we're seeing in Oklahoma are proof voluntary conservation by private citizens is effective at addressing environmental issues."
Every year, OCC submits streams which have demonstrated sustained improvement to be considered as an EPA water quality success story. This year's streams are:
Canadian Sandy Creek, Pontotoc and Garvin Counties
Caney Boggy Creek, Hughes, Coal, and Pittsburg Counties
Delaware Creek, Osage and Tulsa Counties
Upper Honey Creek, Delaware County
Main Creek, Major County
Otter Creek, Kiowa and Tillman Counties
Stillwater Creek, Payne County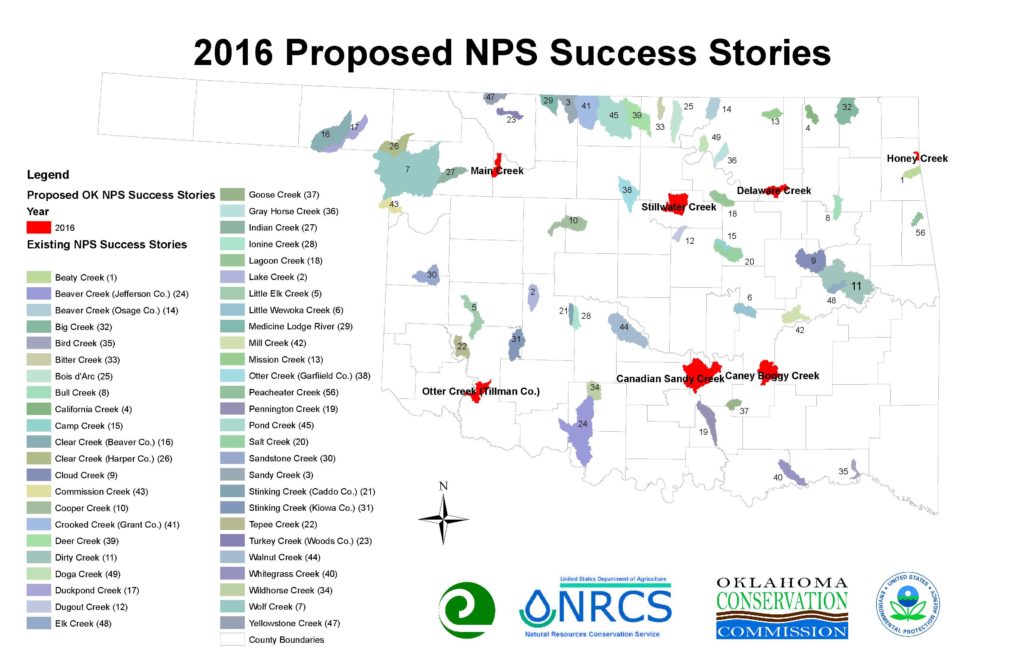 More information on success stories can be found on EPA's website.