OCC Area II Commissioner Robert M. Priess represents from one state line to another
Where does your area include? From the Hard Red Winter Wheat fields along the Kansas line to the Red River border with Texas.
The Oklahoma Conservation Commission has five Area Commissioners and this claim only holds true for newly appointed Area II Commissioner Robert M. Priess. His area runs vertically north to south from one state line to the other.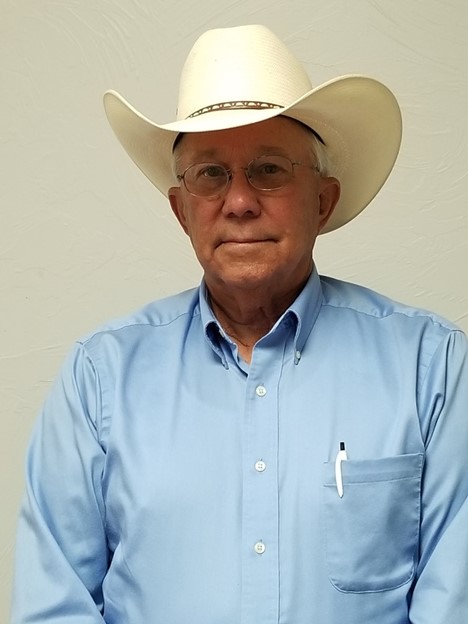 Priess, who lives near Coyle, was nominated by Governor J. Kevin Stitt to the Oklahoma Conservation Commission to serve a 5-year term ending June 30, 2027.
Priess, a longtime Director for the Payne County Conservation District, began serving as the Area II Commissioner at the July 2022 Commission meeting.
As a producer, Priess purchased 320 acres of land at age 19 with the help of his parents. Later with his wife Sharon, he bought 80 more acres and they joined in a partnership with his parents farming and ranching more than 2,000 acres.
"We also operated a sale barn in Edmond and one in Guthrie," he said. "I forward contracted feeder cattle for Prairie Livestock, Hopkinsville, Kentucky, and Crossroads Cattle Co., Austin, Texas."
As their two children grew older, they hit the livestock show circuit and made many friends across the Midwest showing cattle.
"I was involved with the Oklahoma Club Calf Association serving on the board of directors for 20 years, 5 years as president and 5 years as executive director," he said. "I have also served on the Payne County Conservation District for over 25 years, the last 10 as chairman of the board. We just paid off the building in Stillwater we built to house USDA and hope to now have funds to complete our outdoor classroom. We will use this classroom to educate young folks about conservation and how important it is to save our soil for the next generations to use."
He also served on the founding board of the Coyle School Foundation and as president for 10 years.
"I am retired now from farming and ranching but remain active working as a contract auctioneer with Pickens Auctions," he said. "We do about 100 auctions a year, some are charity auctions for churches, both the premium auctions for Payne County and Logan County Spring Livestock shows and other youth groups. I also have served as a board member on the Payne County Floodplain board 20-plus years."
Priess emphasizes, "I think working with and educating young folks is very important. I could not have accomplished what I have without the help and support of my wife of 59 years, Sharon."
Area II includes: Arbuckle; Cleveland County; Garvin; Kay County; Konawa; Lincoln County;
Logan County; Love County; McClain County; Murray County; Noble County; Oklahoma County; Pawnee County; Payne County; Seminole County and Shawnee.
We'd also like to take this opportunity to share with a photo of our Commissioners along with their roles for 2022-2023: