NACD Regional Auxiliary Adopts Youth Only Photo Contest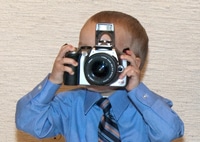 The South Central Regional Auxiliary has adopted the National Association of Conservation Districts Auxiliary Youth Only Photo Contest. The SCR photo contest is open to children and or grandchildren of conservation district employees, and directors. Youth is defined as 18 years of age or younger.
Photo categories are Conservation Practice, Close Up Conservation, Conservation in Action, and Agriculture and Conservation Across America. The deadline is July 15, 2010, to submit photos to Dianne Jeans, 6751 South 13th Street, Tonkawa, OK 74653.