Muskogee County Conservation District Receives Land Donation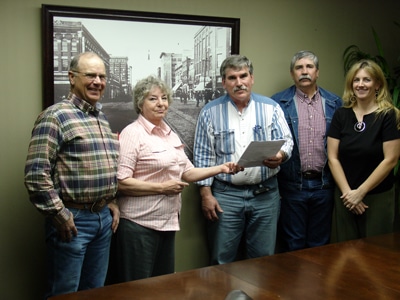 In March Bonnie Geer of Tulsa donated 152 acres of land near Taft to the Muskogee County Conservation District to be used as a Nature, Wildlife and Bird Sanctuary. Geer said that it had always been a dream of her late husband Richard to turn the land into a nature habitat. Muskogee County CD will operate and maintain the site, to be named "The Bonnie and Richard Geer Nature Sanctuary." Plans include reestablishment of native grasses and flowers including tallgrass prairie plants and native trees as well as food and habitat sources for birds and wildlife. Establishment of a wetlands area may also be possible.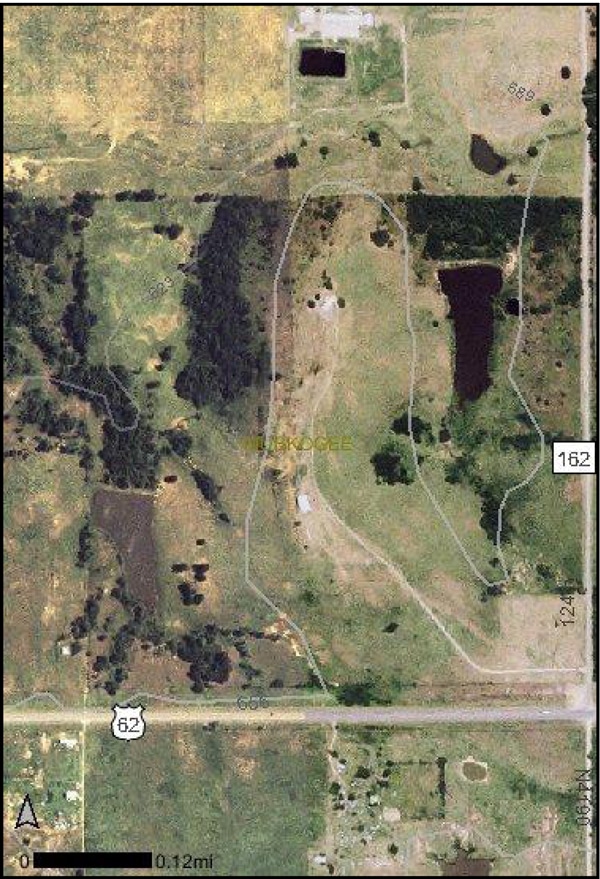 The site is west of Muskogee at the intersection of Highways 62 and 162. The area will be made available to area schools and nature/conservation organizations for outdoor classrooms and other conservation and nature related activities.
"We express our thanks and appreciation to Ms. Geer for this contribution that will preserve a small piece of natural history for future generations," said Andy Qualls, Muskogee County CD equipment manager. He invites anyone with a class or group interested in using the facility for nature/natural resource/conservation educational purposes or who would like to be involved in the restoration of the area to contact the Muskogee County CD, (918) 687-3478.
"We are very excited at the potential that this site holds for Muskogee County and the possible educational uses and enjoyment presented by this donation."