Matt Gard Honored on Completing Term as Area I Conservation Commissioner
Matt Gard attended his final meeting of the Oklahoma Conservation Commission as Area I member on June 6, 2011. Former Lt. Gov. Jari Askins and state Rep. Joe Dorman were among 20 people who attended a luncheon in Gard's honor immediately following the meeting. Dorman presented Gard with a Legislative  Citation. Mike Thralls, OCC executive director, presented Gard with a Conservation Commendation for his "five years of leadership and dedicated service to the State of Oklahoma and the Oklahoma Conservation Commission as Area I Conservation Commissioner."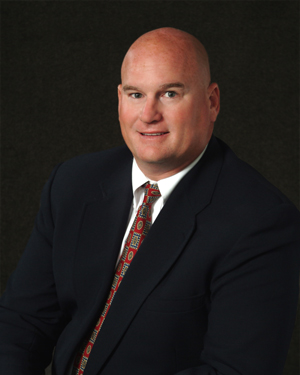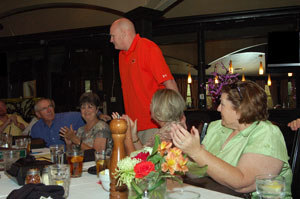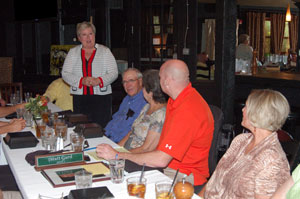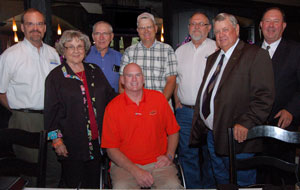 In February the Oklahoma Association of Conservation Districts honored Gard with its President's Award. In presenting the award, Trey Lam, outgoing OACD president, commended Gard for his courage and perseverance. Gard suffered a tragic motorcycle accident in February 2010 that left him partially paralyzed and unable to walk. Despite that personal tragedy and a rigorous rehabilitation program, Gard missed only one Conservation Commission meeting and continued his role of public service almost without missing a beat, Lam said.
In spite of the paralysis Gard has suffered for over a year, he stood to make remarks, under his own strength, at both the Commission meeting and the reception afterward.
Gard became a cooperator with the Major County Conservation District in 1989 and joined the board of directors in 1993. He has served on the OACD executive board as Area I director and vice president. A board member of the Fairview Chamber of Commerce for four years, he also served as vice president in 1997 and president in 1998. He has served as a member of the steering committee for the OSU Extension Program for Major and Dewey Counties and is a certified instructor for trap and archery under that program. He has served as a board member and president of both the Oklahoma Alfalfa Hay and Seed Association and the Major County Surface and Mineral Owners Association. He served as the director of the membership committee for the National Forage and Grasslands Council. He also serves on the Oklahoma Biofuels Advisory Board.
Gard has a custom applicator business and does custom planting, sowing, and haying and grows cotton, alfalfa, soybeans, millet, wheat, and canola. Gard is a member of the Oklahoma Farm Bureau, American Farmers and Ranchers, Oklahoma Wheat Growers Association, and is on the board of OKFREE. He is also a member of the National Corn Growers Association and once placed second in that organization's National Corn Grower Contest.