Mark Harrison Retires from Conservation Commission
The Conservation Commission's Public Information Officer, Mark Harrison, retired on June 30th after over 20 years with the agency. Commission staff hosted a retirement reception for Mark on June 27th to recognize his contributions to the agency and to Oklahoma's Conservation Partnership.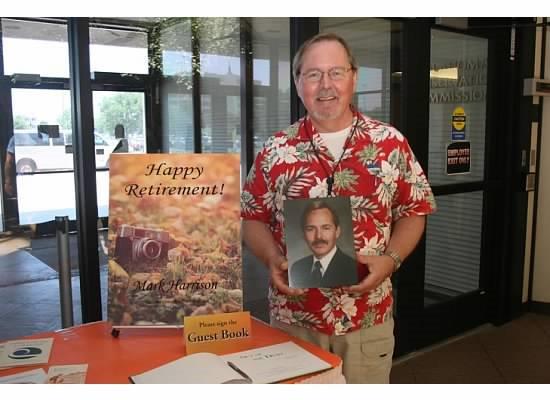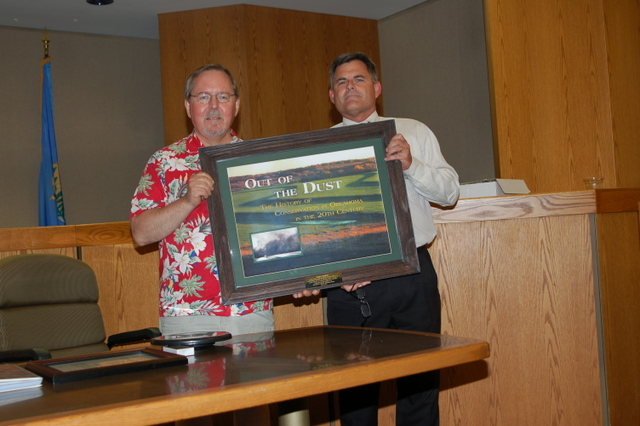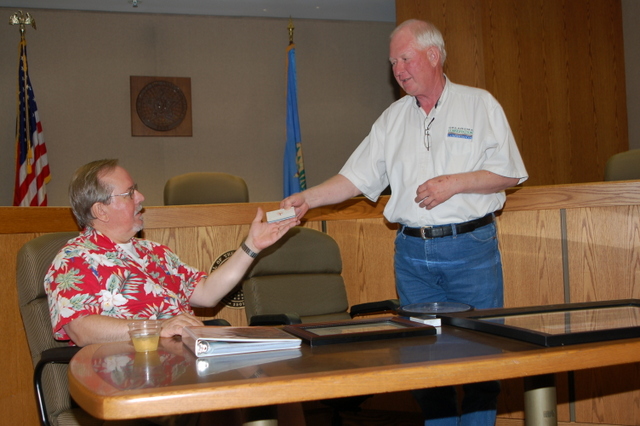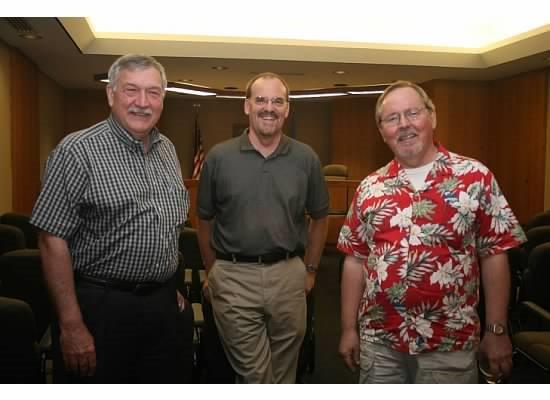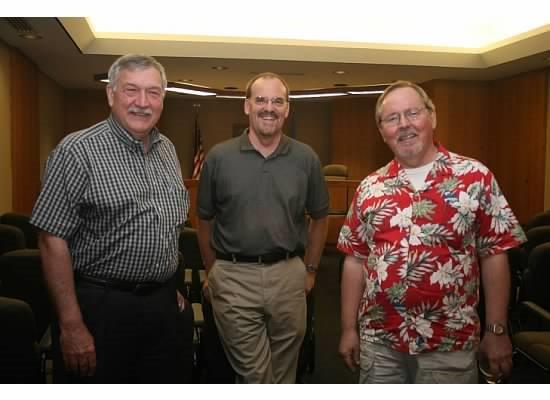 Mark's public information career spanned two decades that saw remarkable changes in the way information is distributed. One notable change was the development of an agency website and the use of social media. Mark is an accomplished photographer and writer. During his time at the Commission he co-authored with Dwain Phillips the award winning book Out of the Dust-The History of Conservation in Oklahoma in the 20th Century. Mark provided many services to the agency including producing the newsletter, managing the website, assisting districts with public information issues, preparing press releases, developing conservation displays for trade shows and conventions, and preparing brochures and meeting programs. His quality work will be missed.
A number of folks attended Mark's reception to congratulate him on his career. Secretary of Agriculture Jim Reese presented Mark with a commendation from Governor Mary Fallin recognizing his service to the agency and the state. NRCS State Conservationist Gary O'Neill presented Mark with a framed copy of the Out of the Dust book cover and thanked him for his contributions to the conservation partnership. OACD President Kim Farber thanked Mark for his years of service assisting the association with the state and area meetings and Conservation Day at the Capitol. Former Commission Executive Director Mason Mungle attended the reception and reminded folks that he was responsible for hiring Mark back in 1992. OCC Executive Director Mike Thralls was the master of ceremonies for the reception and along with OCC staff presented Mark with several retirement gifts and congratulated Mark on the excellent work he had done for the Commission throughout his career.
Following his retirement Mark has moved permanently to Hugo with his wife Cynthia. The Commission staff wish Mark the very best in retirement. He will be missed!