March 2 is Soil Health Track Day at the OACD Virtual State Meeting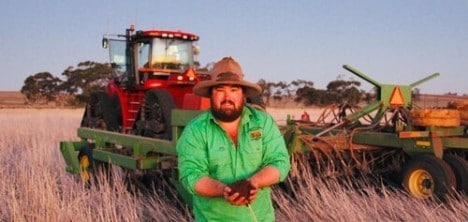 Some of the challenges of 2020 opened the door for some outstanding opportunities in 2021. Among those is a "Soil Health Track Day at the Oklahoma Association of Conservation Districts Virtual State Meeting" on March 2, the second day of the OACD State Meeting.
"Several years ago, we had a vision of adding a day to the state meeting at OACD to elevate soil health in our state," said Jimmy Emmons, Soil Health Mentoring Coordinator for the Oklahoma Conservation Commission. "We would do this by opening up the meeting to the public and inviting out-of-state and local experts in the field of Regenerative Ag to show the audience what's possible in soil health."
Emmons encourages producers to come and learn from the best of the best that are willing to share their stories about their operations and lives. This will help the producers on their own operations.
"For instance, can you imagine fencing cattle without a physical fence and moving it with an iPad or computer?" Emmons said. "Nick Jorgenson from Ideal, South Dakota will show you how they are doing this on their operation. They can monitor grazing patterns and their herd from their home or office."
Brett Peshek and Justin and Jared Rother will talk about AMP grazing 365 and why it's so important to helping soil health.
Also, Erin Martin will talk about how we can grow older and be healthier with new knowledge of our food and bodies.
Then, because of the opportunities created by a virtual state meeting, producers will hear from Tom Robinson from Australia (shown in photo). He will share how he's applying new technology to his operation and is turning fertilizer efficiency from 40-50% to 80%.
Plus, Mark and Annette Thomas will share how they are grazing cattle for grass fed beef and marketing through their company TLC beef.
Emmons said, "Come one, come all virtually and learn how to be more successful in your operations."
The deadline for registration for the Oklahoma Association of Conservation Districts (Virtual) Meeting is Feb. 26, 2021. Please complete the registration form and email to sarahblaney@okconservation.org. Please note there is a 4 percent credit card processing fee if paying by credit card. Registration fees are $50 registration for both March 1 and March 2, and $25 for March 1 or March 2 only. You can Download Meeting Registration Form or mail your registration form and check made payable to OACD to: OACD PO Box 2775 Oklahoma City, OK 73101