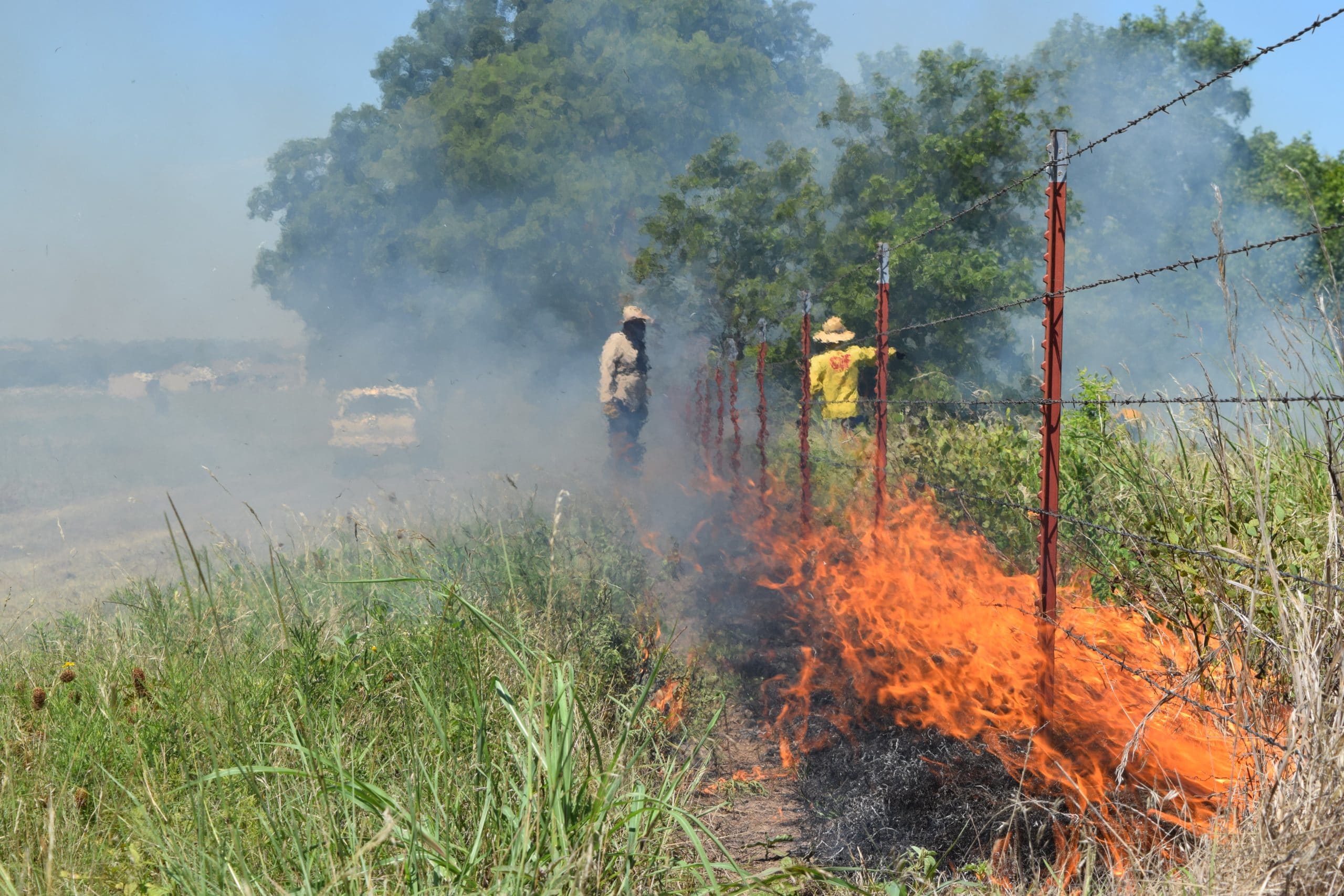 Locally Led Cost-Share Program
The Conservation Cost-Share Program supports conservation efforts around the state by providing financial assistance to landowners for the implementation of conservation practices to improve water quality and control soil erosion. The Oklahoma Legislature established the Conservation Cost-Share Program in 1998 and designated the Oklahoma Conservation Commission as the entity responsible for its administration. On August 7, 1998, the Commission enacted rules and guidelines for the new program, which were then signed by Governor Frank Keating, making the program officially operational on August 12, 1998.
HOW DOES THE COST-SHARE PROGRAM WORK?
ELIGIBILITY AND SELECTION
Eligibility to apply is based on Land and Production requirements set by your local conservation district
Each conservation district sets their local program sign-up period – contact your local conservation district for more information about their specific program. After the sign-up period, conservation districts carefully review each application to ensure eligibility and ranks applications according to a system developed by the district. The ranking system ensures that all landowners are treated fairly and that cost-share funds are used to fulfill conservation priorities.
Once a landowner is selected for the program, the conservation district notifies them. All participating landowners must sign a performance agreement with the conservation district outlining conservation practices approved and the amount of cost-share funds that will be provided.
APPLY FOR COST-SHARE ASSISTANCE
Are you an Oklahoma landowner interested in implementing conservation practices on your property? We'd love to help. Reach out to your local conservation district for more information.
CONSERVATION PRACTICES
Which conservation practices are available through the program and how are they implemented?
Conservation practices vary depending on the needs of each conservation district. Districts seek input from landowners and other agencies and organizations to determine which practices to recommend for the state list of available practices, as well as which practices are most needed locally. Only practices that have been approved by the Conservation Commission and placed on the state list and offered by the conservation district list are available for cost-share assistance. Examples of conservation practices that may be available include:
Brush Management
Water Wells
Piplines
Grass planting
Cover Crop
Pond
Herbaceous weed control
During the application process, landowners are required to have or to request a conservation plan on the land where the practice will be applied. The NRCS assists with the development of these conservation plans.
To ensure conservation practices are constructed properly and function as designed, conservation practices must be implemented according to NRCS specifications.
COST-SHARE PROGRAM FORMS
COST-SHARE PROGRAM FINAL REPORTS