Jim Grego Appointed as Area V Conservation Commissioner
James "Jim" Grego of Wilburton has been appointed by Gov. Brad Henry to serve a five-year term as Area V Conservation Commission beginning July 1, 2010. He will fill the position vacated by Virginia Kidd who is retiring from that post as of June 30, after serving three five-year terms. Mr. Grego has served on the Latimer County Conservation District board of directors since Sept. 5, 1995.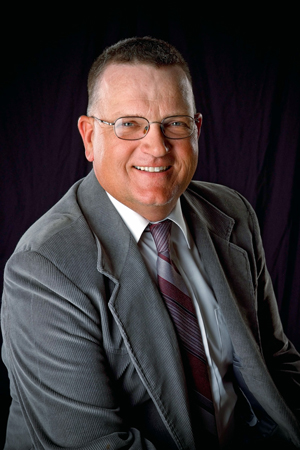 Grego was born on a ranch in southwest Latimer County to Bill and Helen Grego in 1955, and is the eighth of 12 children. He graduated from Wilburton High School and Eastern Oklahoma State College, finishing his education at Oklahoma State University in 1977 with a degree in Animal Science. He worked as a federal meat grader for the USDA for 8 years prior to going to work for the Postal Service in 1986. He then served as Postmaster at Talihina, Okla., and retired in 2009.
Jim currently is a full-time, self-employed farmer/rancher maintaining a cow/calf/stocker and haying operation in southwest Latimer County. He is a third-generation farmer/rancher following his granddad who started farming in 1930, his dad in 1953, and beginning himself in 1986.
Jim and Sandy, formerly Knight of Red Oak, Okla., have been married since 1978 and have two grown children and one grandchild. Their son, Justin Grego, is vice president for Safety Services of the Oklahoma Farm Bureau. Their daughter, Landi Grego, is a student at OSU majoring in Agriculture. Their grandson, Baylor Cash Grego, is one year old.
Jim has served on the Kiamichi Economic Development District of Oklahoma board of trustees since April 2007. He is active in the Oklahoma Association of Conservation Districts and the West End Fire Department in Wilburton.