Honoring George Stunkard: A Legacy of Conservation Leadership
[Wagoner, OK] – A gathering of friends, family, and fellow conservationists marked a special luncheon today, coming together to honor George Stunkard's unwavering dedication to safeguarding Oklahoma's natural treasures. The event offered a fitting tribute to a man whose lifelong commitment has etched an indelible mark on conservation efforts across the region.
Recognition, Gratitude, and a Timeless Legacy
At the heart of the gathering, Senator Blake Stephens presented Stunkard with a citation from the Oklahoma Legislature. The citation lauded his "…dedication and leadership at local, state, and national levels," recognizing his substantial role in advancing natural resource conservation in Oklahoma and beyond. This citation underscored Stunkard's profound impact on the conservation landscape.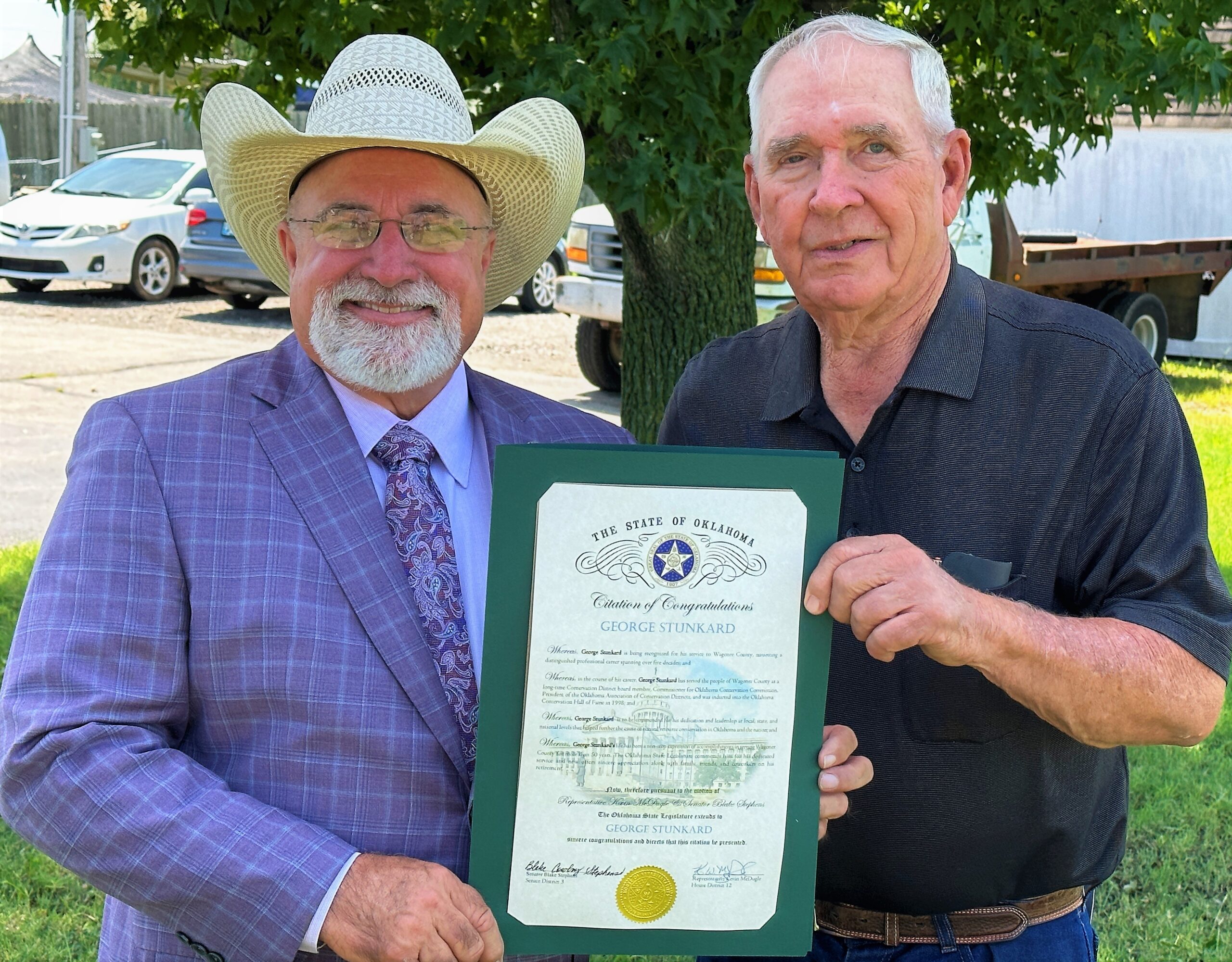 The luncheon itself was a heartfelt assembly of family, friends, colleagues, and admirers, united in expressing gratitude for Stunkard's decades of service. Attendees included members and staff from the Wagoner County Conservation District, the Oklahoma Conservation Commission, and the Natural Resources Conservation Service.
George Stunkard's illustrious career garnered numerous accolades, a testament to his profound contributions. His induction into the Oklahoma Conservation Hall of Fame in 1998 celebrated his unwavering commitment to preserving the state's natural heritage. His achievements included being named Conservation District Director of the Year in 1988, receiving the Agriculturist of the Year award from the Muskogee Area Chamber of Commerce in 1987, and his district's receipt of the Goodyear Conservation Award in 1996.
A Lasting Legacy of Leadership
For over half a century, George Stunkard devotedly served on the Wagoner County Conservation District board, both as an elected and appointed member. His impact reached far beyond the boundaries of his district, as he assumed leadership of the Oklahoma Association of Conservation Districts from 1990 to 1992. During his tenure, he catalyzed the inception of "Conservation Day at the Capitol," a platform that allowed conservationists to engage with state legislators directly. This innovative initiative breathed new life into the conversation surrounding conservation and its significance.
Stunkard's influence also resonated within the Oklahoma Conservation Commission, where he served from 2003 to 2013. His contributions while on the Commission led to the shaping of enduring policies and strategies that have left an indelible mark on the state's conservation efforts. His leadership not only helped define the trajectory of conservation in Oklahoma but also set a benchmark for fellow advocates to follow.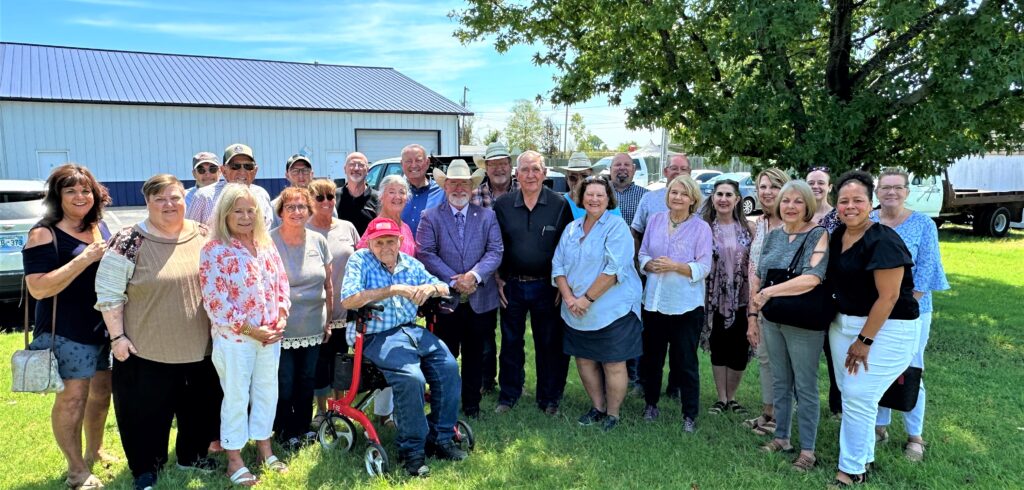 A Legacy of Inspiration
George Stunkard's legacy as a champion of natural resource conservation will undoubtedly inspire generations to come. His dedication, leadership, and unwavering commitment to preserving Oklahoma's land and resources leave an indelible mark on the state's conservation landscape. His journey from a passionate student of Animal Science to a revered advocate for conservation serves as a shining testament to the potential of an individual to shape positive change.
As a beacon of stewardship and dedication, George Stunkard embodies the spirit of those tirelessly working to maintain Oklahoma's land for generations to come. His legacy stands as a perpetual reminder that true impact can be achieved through dedication, leadership, and a steadfast love for the environment
###
For more information, contact
Jake Searock
Public Information Officer
Oklahoma Conservation Commission
jake.searock@conservation.ok.gov
405-522-5954