Greg Kloxin Named Water Quality Assistant Director
At the June 2009 Meeting of the Oklahoma Conservation Commission, Water Quality Director Shanon Phillips announced that Greg Kloxin had been named assistant director for the division.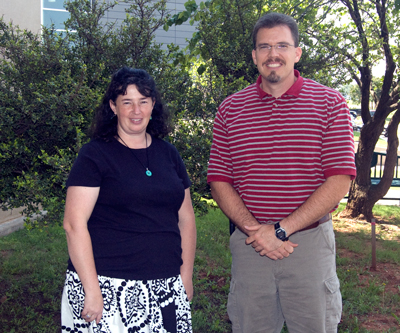 Greg is a two time graduate from Oklahoma State University with a Bachelor of Science in Wildlife Ecology and a Masters of Science in Zoology. Preceding his employment with the OCC, Greg served for seven years as a fish and wildlife biologist for a private ranch in east Texas. While in Texas, Greg also founded and conducted his own fisheries and lake management consulting business. Greg began employment at the OCC in July 2001 as a technical writer for the Water Quality division. He was promoted to environmental projects manager in February 2004 and served in that capacity until May 2006, at which time he began his most recent position as senior technical writer. Greg resides in Guthrie with his wife Melody and sons Josiah and Judah. He is a hobby beekeeper, an avid outdoorsman, and enjoys playing bass guitar as time allows.