Grant County CD Holds Open House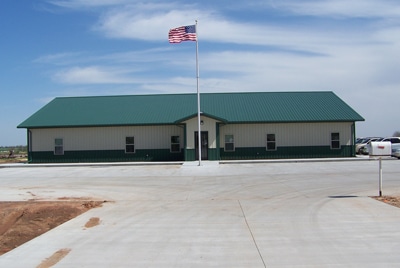 Grant County CD held an Open House Dec. 9 for its new office building. The district moved into the new office building last April, but had to postpone its Open House celebration due to weather slowing down final landscaping and other outside finishing work.
After noticing a number of health issues including the loss of two employees in the former building to cancer, the Farm Services Agency had tests conducted in August 2006. The results were high for radon, mold and mildew, forcing the occupants to move immediately.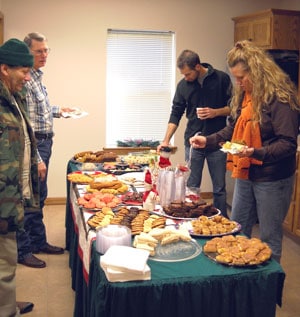 The board of directors committed their own time, labor and equipment to help in the construction of the new office, significantly reducing costs. The district, NRCS and FSA made do with temporary space such as could be found until the new building was ready for occupancy.
For more information, see Grant County Conservation District's New Building.