Governor Appoints Deanna LeGrand to Oklahoma Conservation Commission
Governor Mary Fallin announced on January 23, 2015 the appointment of Deanna LeGrand to the Oklahoma Conservation Commission (OCC).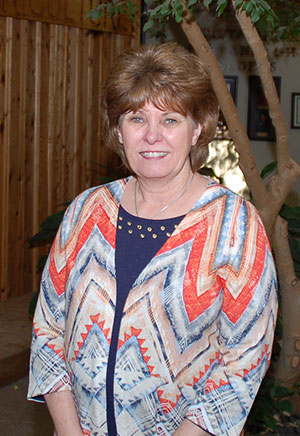 LeGrand succeeds Dean Graumann, who resigned. She will serve the remainder of his five-year term, which expires in June 2019. Her appointment requires state Senate confirmation.
LeGrand is a board member of the Upper Washita Conservation District and, with her husband, Roy, owns LeGrand Farms in Reydon.
"Deanna LeGrand's background in farming and ranching give her a breadth of knowledge and resources that will be helpful on the Conservation Commission," said Fallin. "As someone with a career in agriculture, she sees the need for good conservation practices every day. I appreciate her stepping up and taking on this role."
LeGrand has served on the Upper Washita Conservation District board in Roger Mills County since March 2008. The district has 143 watershed dams, one of the greatest concentrations in the state. In recent years, the district has focused on making local farms and ranches more resilient to drought by offering cost-share assistance to install livestock water tanks and drill water wells. The district also rents out pro-soil health farming equipment such as no-till drills.
"We couldn't be happier to have such a dedicated conservationist joining the commission," said Trey Lam, OCC executive director. "Ms. LeGrand's part of the world has suffered greatly during this latest drought. It's heartening to know someone who cares so deeply about the land in western Oklahoma will be in a position to help those lands heal."
LeGrand will represent Conservation Area IV which covers Beckham, Caddo, Comanche, Cotton, Custer, Grady, Greer, Harmon, Jackson, Jefferson, Kiowa, Roger Mills, Stephens, Tillman and Washita counties and portions of Blaine and Canadian counties.