Finalists Selected for Oklahoma Leopold Conservation Award
OKLAHOMA CITY – Two finalists have been selected for the prestigious 2019 Oklahoma Leopold Conservation Award®.
Given in honor of renowned conservationist Aldo Leopold, the award recognizes farmers, ranchers and foresters who inspire others with their dedication to land, water and wildlife habitat management on private, working land.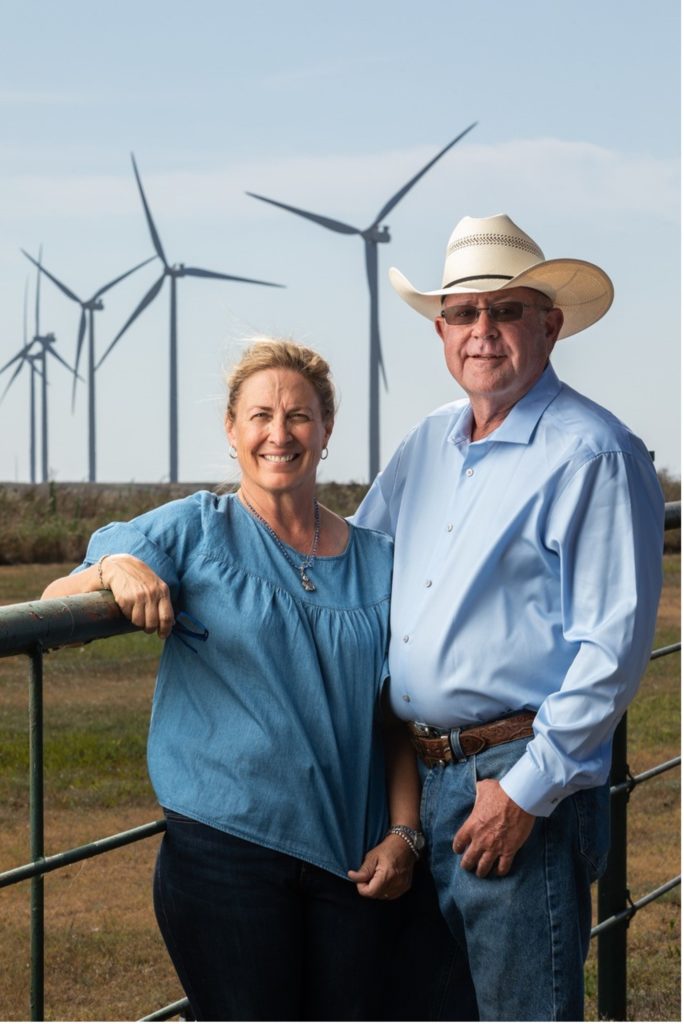 In Oklahoma the $10,000 award is presented annually by Sand County Foundation, Oklahoma Cattlemen's Association, Noble Research Institute, Oklahoma Farm Bureau Foundation for Agriculture, ITC Holdings Corp., Oklahoma Conservation Commission, and the U.S. Department of Agriculture's Natural Resources Conservation Service.
The finalists are:
Chuck and Ruth Coffey Family of Springer in Carter County: The Coffey's managed, rotational grazing plan for their beef cattle, has increased perennial grasses while reducing soil erosion. They host tours promoting grazing management and the importance of prescribed fires to promote biodiversity. Over the past decade 20 solar wells, above ground water storage, and piping systems were installed to ensure livestock and wildlife have reliable water. Chuck serves as chairman of the National Cattlemen's Beef Board.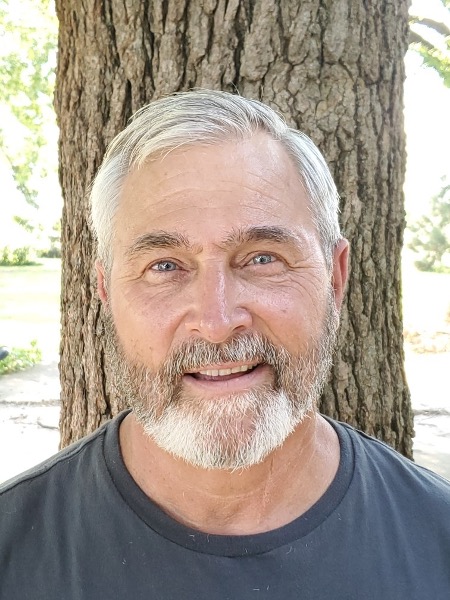 Victor Ranch of Afton in Ottawa County: Grant and Donna Victor raise beef cattle and grow wheat, oats, soybeans, corn and pecans with their three sons. Their early adoption of no-till on their cropland earned them the National Soil and Water Conservation Award by the National Endowment for Soil and Water Conservation in 1986. They converted 600 acres of highly erodible cropland to native pasture. Re-establishing pecan groves to their ranch has provided an additional income stream, and quality wildlife habitat. Grant Victor is a director at the Ottawa County Conservation District.
This year's recipient will be revealed on February 24 at the Oklahoma Association of Conservation Districts' Legislative Evening in Oklahoma City. Award applications were reviewed by an independent panel of agricultural and conservation leaders.
"We are proud to once again partner with the Sand County Foundation to recognize exceptional stewardship and conservation practices among Oklahoma's private landowners," said Chad Ellis, Nobel Research Institute's industry relations and stewardship manager. "The finalists for the 2019 Leopold Conservation Award are extraordinary and demonstrate a land ethic and passion for conservation."
"Leopold Conservation Award recipients are at the forefront of a movement by America's farmers and ranchers to simultaneously achieve economic and environmental success," said Kevin McAleese, Sand County Foundation President and Chief Executive Officer.
"Natural resource conservation in Oklahoma has always been about legacy and leadership," said Trey Lam, Oklahoma Conservation Commission Executive Director. "This year's finalists both exemplify those traits to the highest degree. Leaving the land and water better for the next generation means so much more when you are working side by side with your children and family. We want to congratulate the Coffey and Victor families! All of Oklahoma should thank these folks for making our state a better place to raise our families."
"Oklahoma's conservation efforts are continually strengthening. It is an effort rooted in the heritage of many family farms," said Gary O'Neill, Oklahoma Natural Resources Conservation Service State Conservationist. "The examples that Chuck Coffey and Grant Victor provide in terms of soil health and water quality are creating a bright future for conservation in Oklahoma."
The first Oklahoma Leopold Conservation recipient, Jimmy and Ginger Emmons, was selected in 2017. The 2018 recipient was Russ and Jani Jackson of Mountain View.
The Leopold Conservation Award in Oklahoma is made possible thanks to the generous contributions from Oklahoma Cattlemen's Association, Noble Research Institute, Oklahoma Farm Bureau Foundation for Agriculture, ITC Holdings Corp., Oklahoma Conservation Commission, U.S. Department of Agriculture's Natural Resources Conservation Service, McDonald's, Oklahoma Association of Conservation Districts, and Oklahoma State University.
Sand County Foundation presents the Leopold Conservation Award to private landowners in 20 states for extraordinary achievement in voluntary conservation.
In his influential 1949 book, A Sand County Almanac, Leopold called for an ethical relationship between people and the land they own and manage, which he called "an evolutionary possibility and an ecological necessity."
For more information on the award, visit www.leopoldconservationaward.org.
---
LEOPOLD CONSERVATION AWARD PROGRAM is a competitive award that recognizes landowner achievement in voluntary conservation. Sand County Foundation presents the award in California, Colorado, Kansas, Kentucky, Missouri, Montana, Nebraska, North Dakota, Oklahoma, Pennsylvania, South Dakota, Texas, Utah, Wisconsin, and in New England (Connecticut, Maine, Massachusetts, New Hampshire, Rhode Island and Vermont). www.leopoldconservationaward.org
SAND COUNTY FOUNDATION inspires and enables a growing number of private landowners to ethically manage natural resources in their care, so future generations have clean and abundant water, healthy soil to support agriculture and forestry, plentiful habitat for wildlife and opportunities for outdoor recreation. www.sandcountyfoundation.org
NOBLE RESEARCH INSTITUTE LLC is an independent nonprofit agricultural research organization dedicated to delivering solutions to great agricultural challenges. Headquartered in Ardmore, Oklahoma, the Noble Research Institute conducts fundamental, translational and applied research; offers no-cost consultation and education to farmers, ranchers and land managers; operates seven research and demonstration farms; and educates students of all ages about science and agriculture. The Noble Research Institute was founded by Lloyd Noble, an Oklahoma oilman and philanthropist, in 1945 as The Samuel Roberts Noble Foundation to advance agriculture and land stewardship.
OKLAHOMA CATTLEMEN'S ASSOCIATION represents the interests of Oklahoma's cattlemen at the Oklahoma Legislature. The OCA has continued an aggressive course of action supporting proactive legislation and challenging anti-industry legislation and regulations. The OCA exists to support and defend the state and nation's beef cattle industry. www.okcattlemen.org
OKLAHOMA FARM BUREAU FOUNDATION FOR AGRICULTURE was formed to enhance awareness and understanding of agriculture's contribution and importance to the state of Oklahoma. www.okfbfoundationforagriculture.org
ITC HOLDINGS CORP. is the largest independent electric transmission company in the United States. Based in Novi, Michigan, ITC invests in the electric transmission grid to improve reliability, expand access to markets, allow new generating resources to interconnect to its transmission systems and lower the overall cost of delivered energy. Through its regulated operating subsidiaries ITCTransmission, Michigan Electric Transmission Company, ITC Midwest and ITC Great Plains, ITC owns and operates high-voltage transmission facilities in Michigan, Iowa, Minnesota, Illinois, Missouri, Kansas and Oklahoma, serving a combined peak load exceeding 26,000 megawatts along approximately 15,800 circuit miles of transmission line with 660 employees and nearly 1,000 contractors across its seven-state footprint. ITC's grid development focus includes growth through regulated infrastructure investment as well as domestic and international expansion through merchant and other commercial development opportunities. ITC Holdings Corp. common shares are owned 80.1% by Fortis Inc. and 19.9% by GIC Private Limited. www.itc-holdings.com