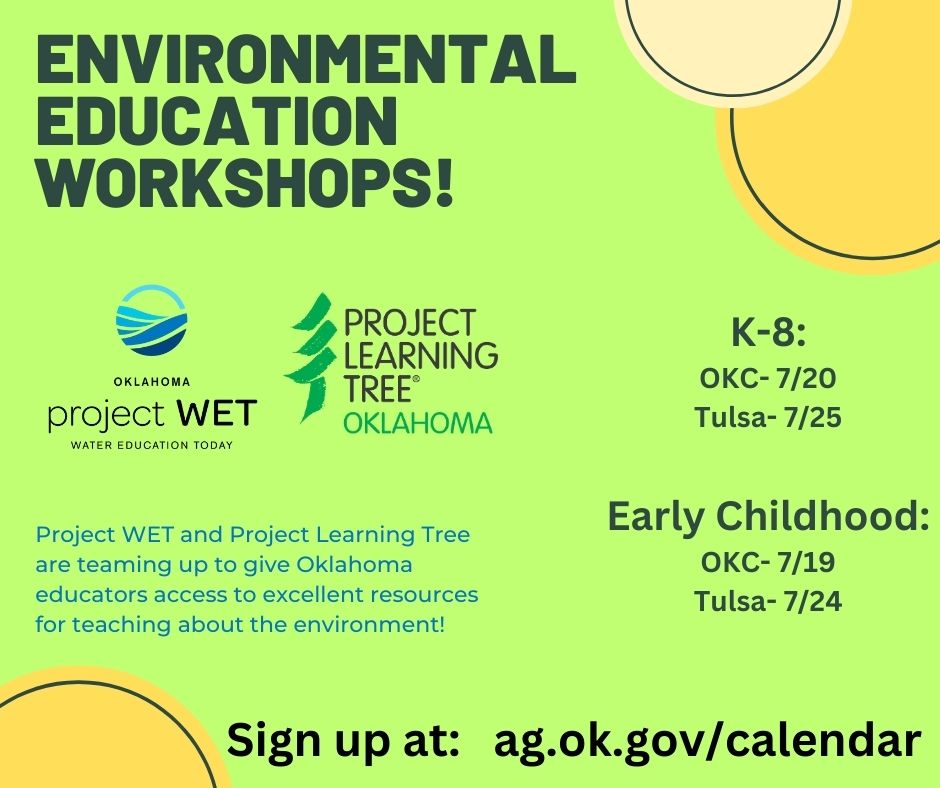 Tulsa K-8 Workshop with Project Learning Tree & Project WET
Workshop featuring Project Learning Tree & Project WET K-8 curriculum guides.
Join us for a hands-on workshop featuring Project Learning Tree and Project WET K-8 curriculum guides! Participants will experience activities in a fun and collaborative environment while earning their certification. Lunch will be provided
About Project Learning Tree: PLT's new flagship curriculum Explore Your Environment: K-8 Activity Guide includes 50 hands-on, multidisciplinary activities to connect children to nature and increase young people's awareness and knowledge about their environment. Activities include detailed step-by-step instructions, academic correlations, time and material requirements, and corresponding student worksheets with green career connections. This supplementary curriculum is designed to develop students' critical thinking and problem-solving skills.
About Project WET: The Project WET Curriculum and Activity Guide 2.0 continues Project WET's dedication to 21st-century, cutting-edge water education. Now in full color, Guide 2.0 offers new activities on topics such as National Parks and storm water, fully revised and updated activities from the original Guide and the very best activities gathered from all of Project WET's publications.