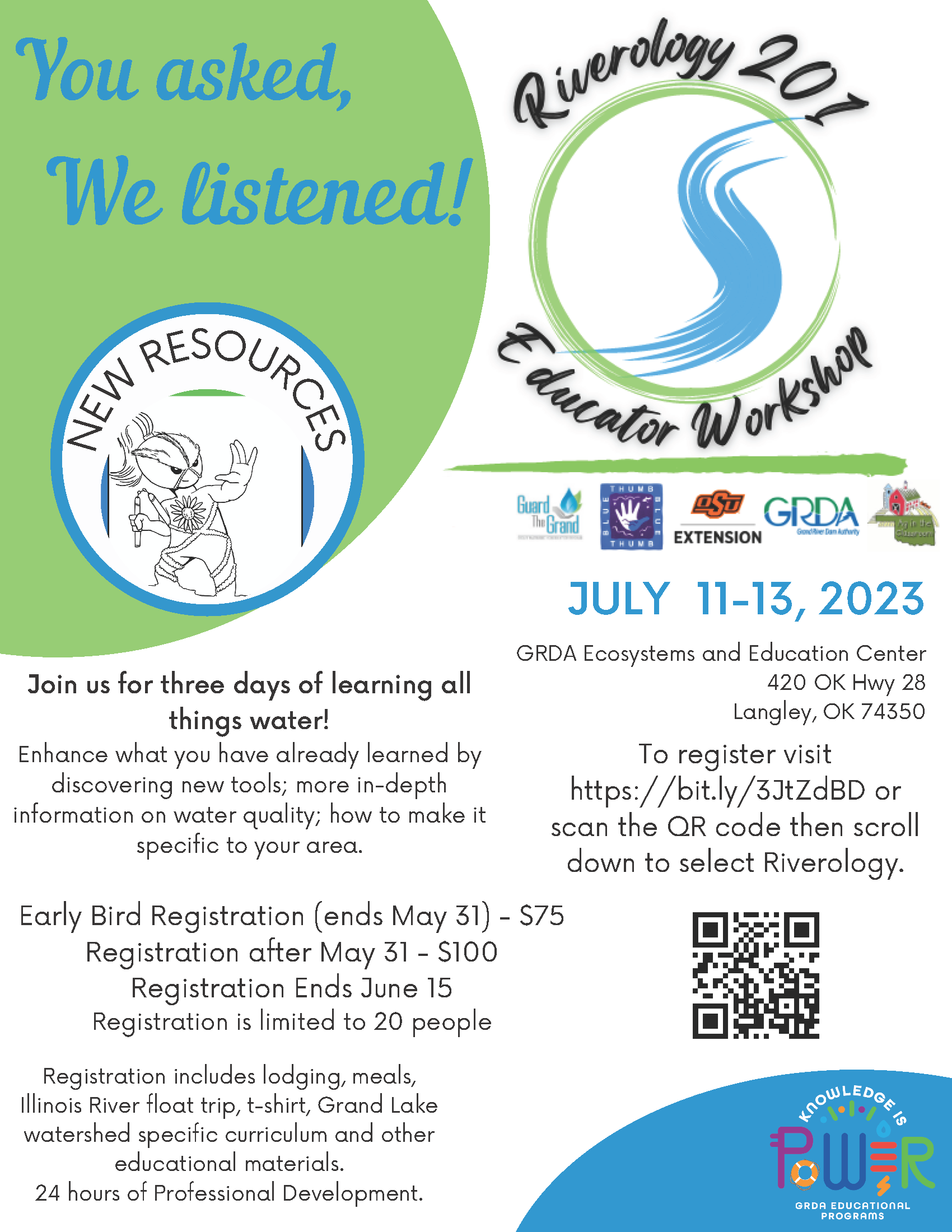 Riverology 201 Educator Workshop
Join us for three days of learning all things water!
Enhance what you have already learned by discovering new tools; more in-depth information on water quality; how to make it specific to your area.
Early Bird Registration (ends May 31) – $75
Registration after May 31 – $100
Registration Ends June 15
Registration is limited to 20 people
Registration includes lodging, meals, Illinois River float trip, t-shirt, Grand Lake watershed specific curriculum and other educational materials. 24 hours of Professional Development.