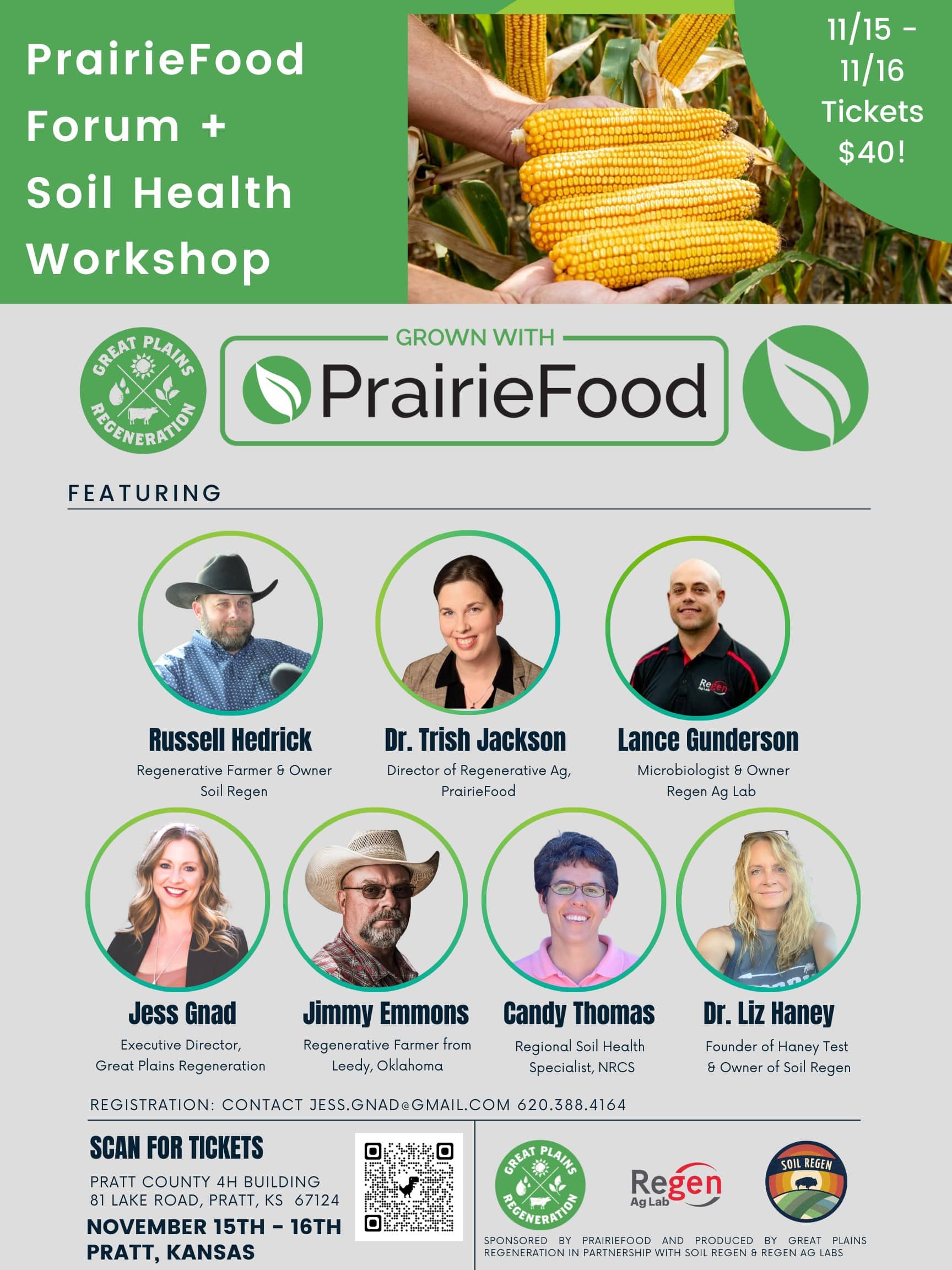 PrairieFood Forum plus Soil Health Workshop
PrairieFood Forum &  Soil Health Workshop
Join us in Pratt, Kansas to hear from top leaders in regenerative agriculture.
Oklahoma Conservation Commission Soil Health Mentoring Coordinator Jimmy Emmons will be a featured speaker.
Jimmy and his family own and manage 2,000 cropland acres and 5,000 rangeland acres in Dewey County, Okla. The farm was converted to no-till in 1995. He has continued Regenerative practices ever since. In 2017, Emmons Farm received the inaugural Oklahoma Leopold Award. He was inducted into the Oklahoma Conservation Hall of Fame this year.
Presented by PrairieFood and produced by Great Plains Regeneration 
In partnership with Soil Regen & Regen Ag Lab
https://kaws.ticketspice.com/prairiefood-forum-soil-health-workshop