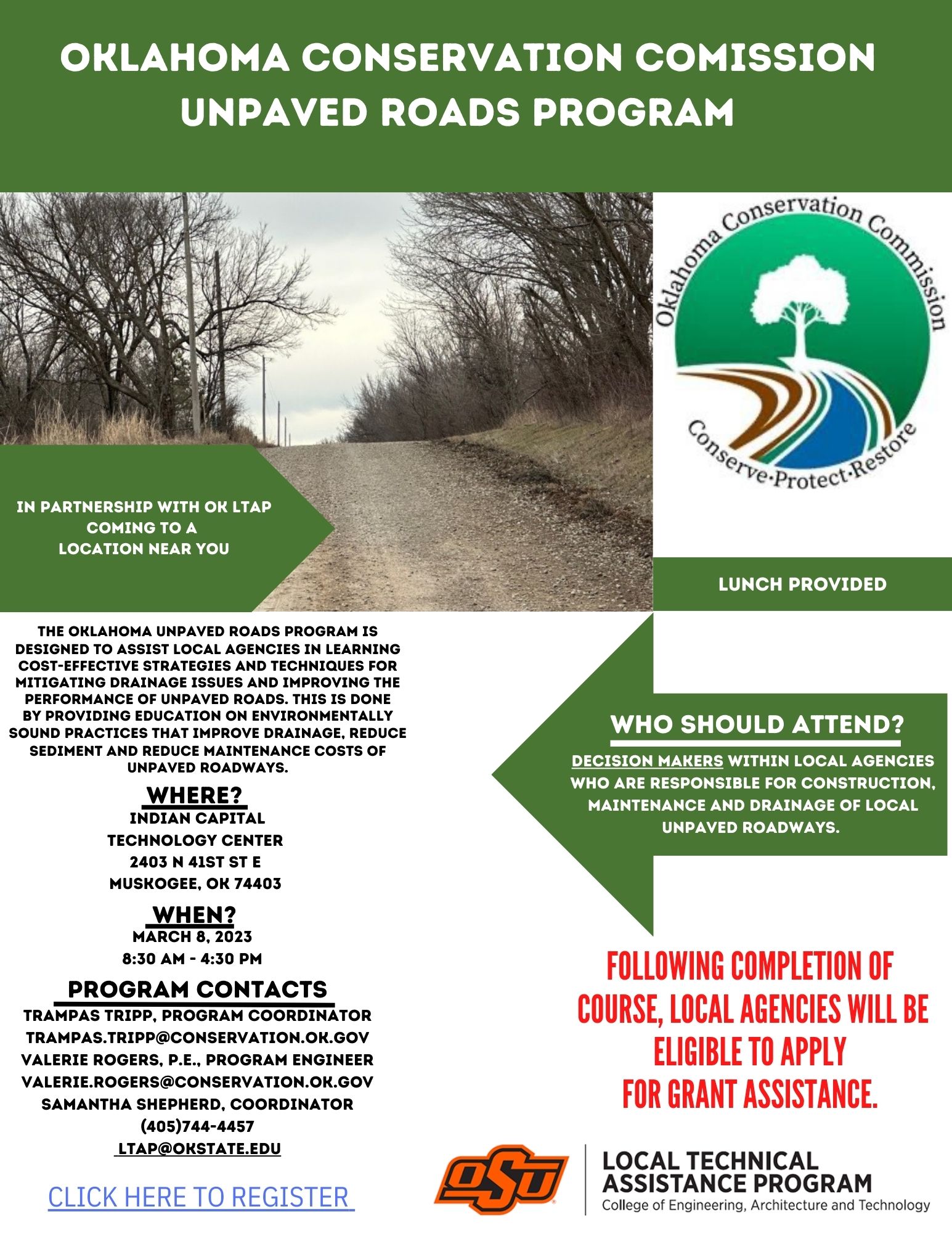 Unpaved Roads Program
Decision makers with local agencies who are responsible for construction, maintenance, and drainage of local unpaved roads can learn cost-effective strategies and techniques for mitigating drainage issues and improving the performance of these roadways. Sponsored in partnership with OK LTAP.
Indian Capital Technology Center, 2403 N 41st St E, Muskogee, OK 74403
Contact Trampas Tripp, trampas.tripp@conservation.ok.gov, or Samantha Shepherd, ltap@okstate.edu, for more information.