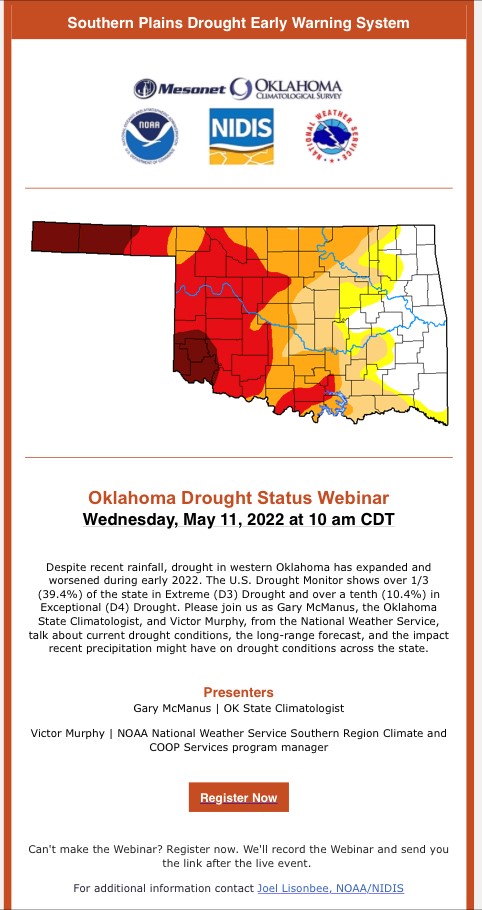 Oklahoma Drought Status Webinar
Oklahoma Drought Status Webinar
Wednesday, May 11, 2022 at 10 am CDT
Despite recent rainfall, drought in western Oklahoma has expanded and worsened during early 2022. The U.S. Drought Monitor shows over 1/3 (39.4%) of the state in Extreme (D3) Drought and over a tenth (10.4%) in Exceptional (D4) Drought. Please join us as Gary McManus, the Oklahoma State Climatologist, and Victor Murphy, from the National Weather Service, talk about current drought conditions, the long-range forecast, and the impact recent precipitation might have on drought conditions across the state.
Presenters
Gary McManus | OK State Climatologist
Victor Murphy | NOAA National Weather Service Southern Region Climate and COOP Services program manager
Register now: https://register.gotowebinar.com/register/979542137682465039
Can't make the Webinar? Register now. We'll record the Webinar and send you the link after the live event.
For additional information contact Joel Lisonbee, NOAA/NIDIS