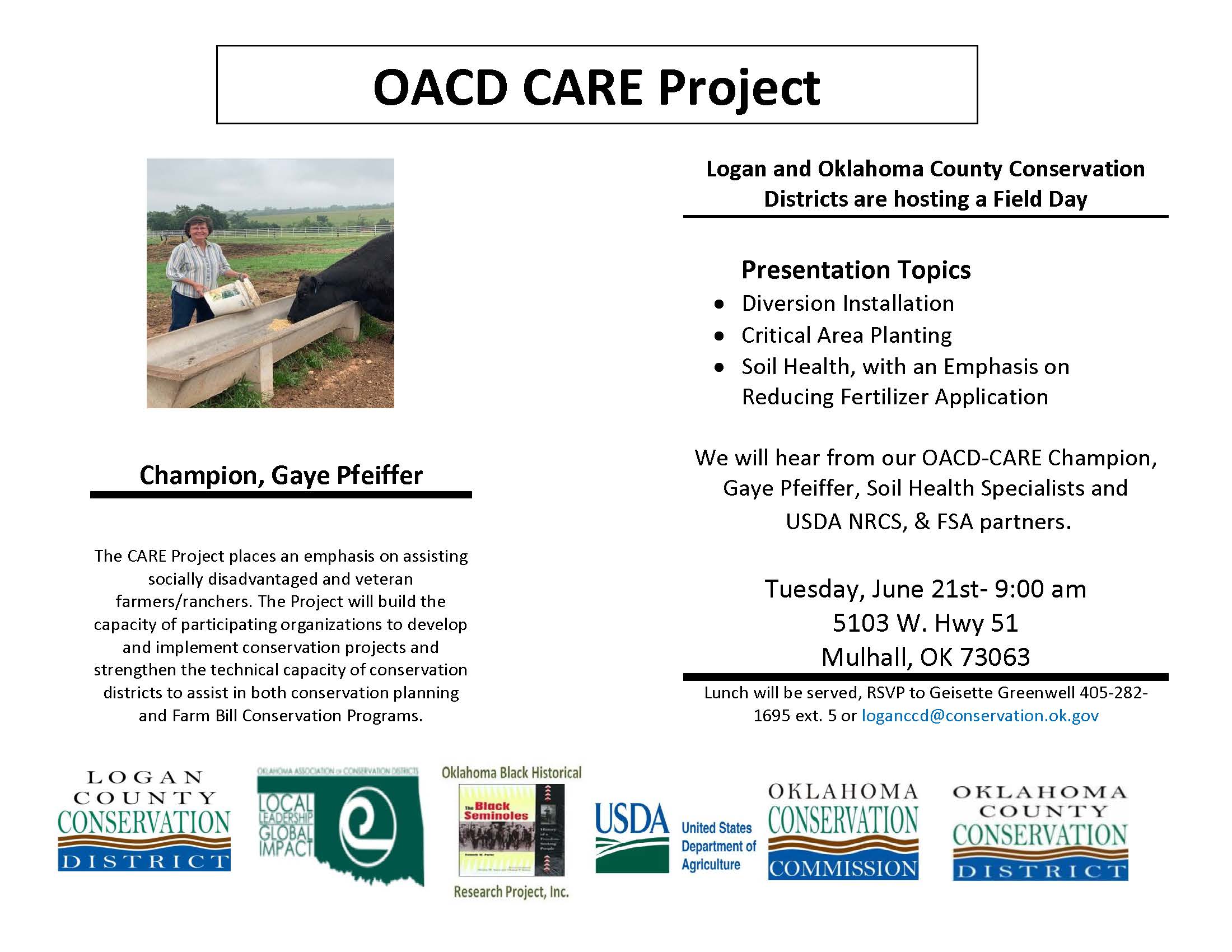 OACD CARE Champion Project, Gaye Pfeiffer: Logan County CD and Oklahoma County CD Field Day
Logan County Conservation District and Oklahoma County Conservation District

Presentation Topics
Diversion Installation
Critical Area Planting
Soil Health, with an Emphasis on Reducing Fertilizer Application
We will hear from our OACD-CARE Champion, Gaye Pfeiffer, Soil Health Specialists and
USDA NRCS, & FSA partners.
Lunch will be served, RSVP to Geisette Greenwell 405-282-1695 ext. 5 or loganccd@conservation.ok.gov
The CARE Project places an emphasis on assisting socially disadvantaged and veteran farmers/ranchers. The Project will build the capacity of participating organizations to develop and implement conservation projects and strengthen the technical capacity of conservation districts to assist in both conservation planning and Farm Bill Conservation Programs.