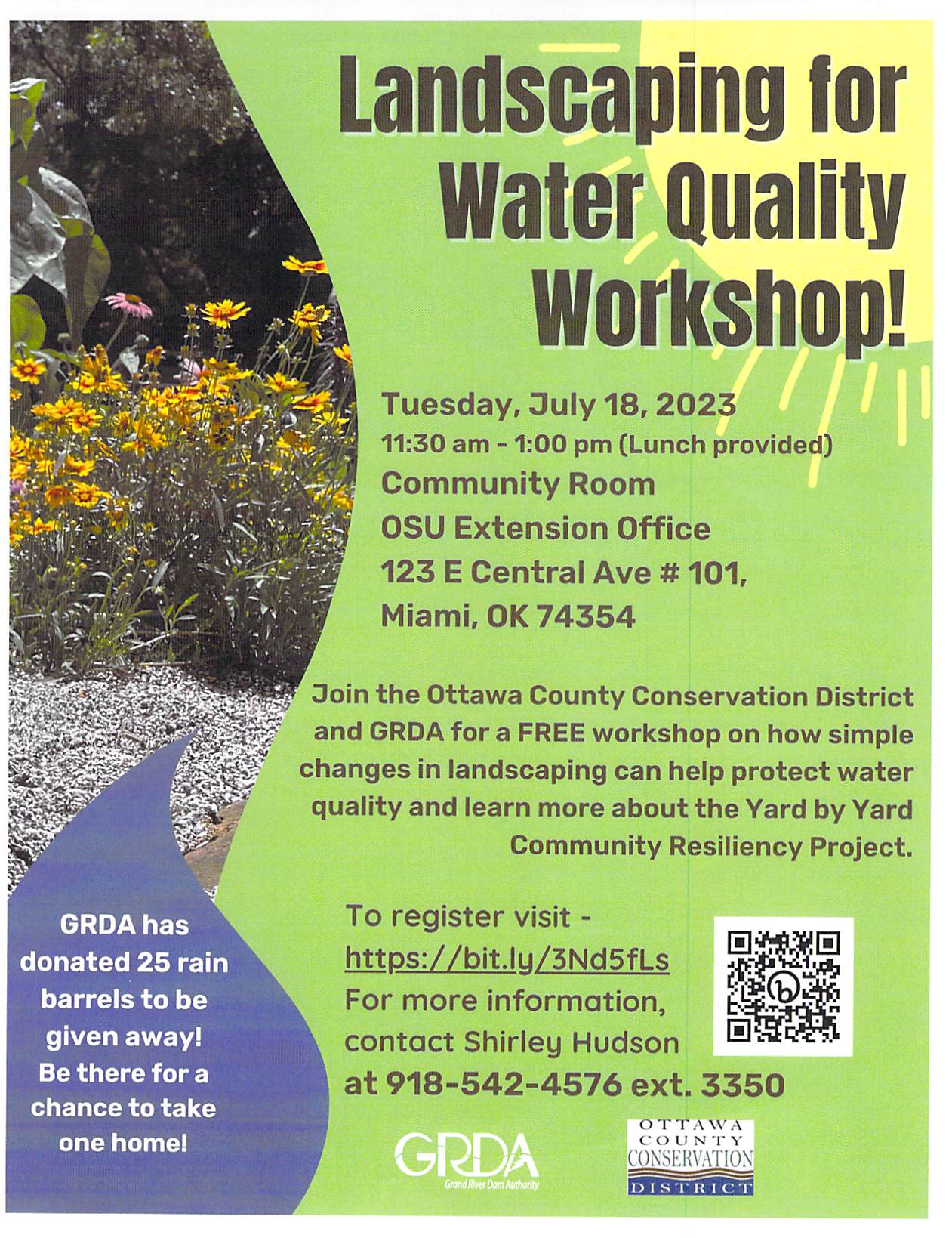 Landscaping for Water Quality Workshop
Join the Ottawa County Conservation District and GRDA for a FREE workshop on how simple changes in landscaping can help protect water quality and learn more about the Yard by Yard Community Resiliency Project. Workshop will be held at the Community Room (Ottawa County Courthouse Annex); 123 E. Central Avenue, Miami, OK from 11:30 am – 1:00 pm.
Lunch will be provided and up to 25 rain barrels will be given away to participants!
To register visit https://bit.ly/3Nd5fLs
Contact Shirley Hudson, Ottawa County Conservation District, at ottawaccd@conservation.ok.gov or 918.542.4576 ext. 3350 for more information or to register.