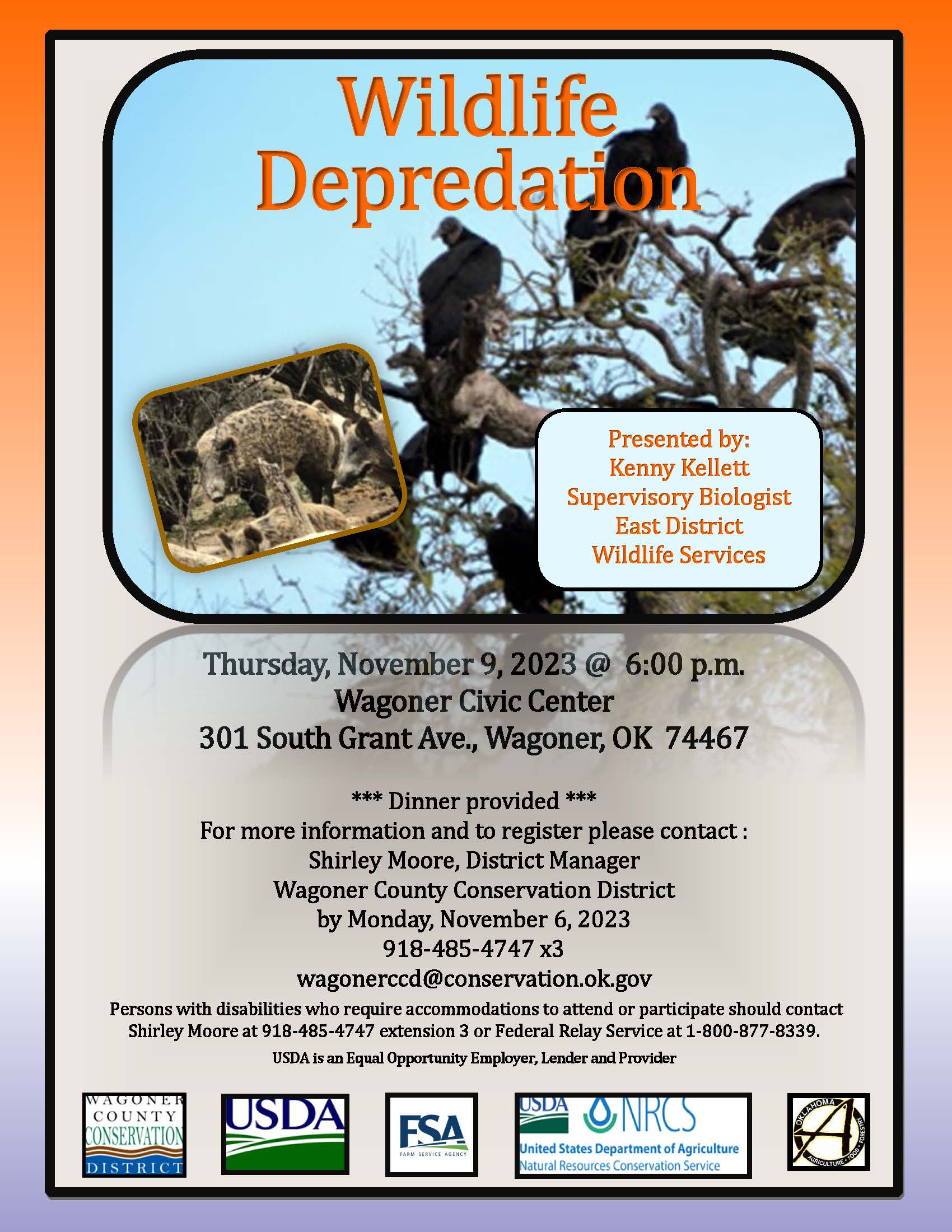 Wildlife Depredation – Wagoner CCD Fall Outreach Meeting
Join the Wagoner County Conservation District for their Fall outreach meeting; guest speaker will be Kenny Kellett, Supervisory Biologist, East District Wildlife Services speaking on Wildlife Depredation. Meeting will be held at the Wagoner Civic Center at 301 South Grant Ave in Wagoner, OK beginning at 6:00 pm. Dinner will be served. RSVP is required.
Contact Shirley Moore, Wagoner County Conservation District Manager, at wagonerccd@conservation.ok.gov or 918-485-4747 ext. 3 for more information or to register.