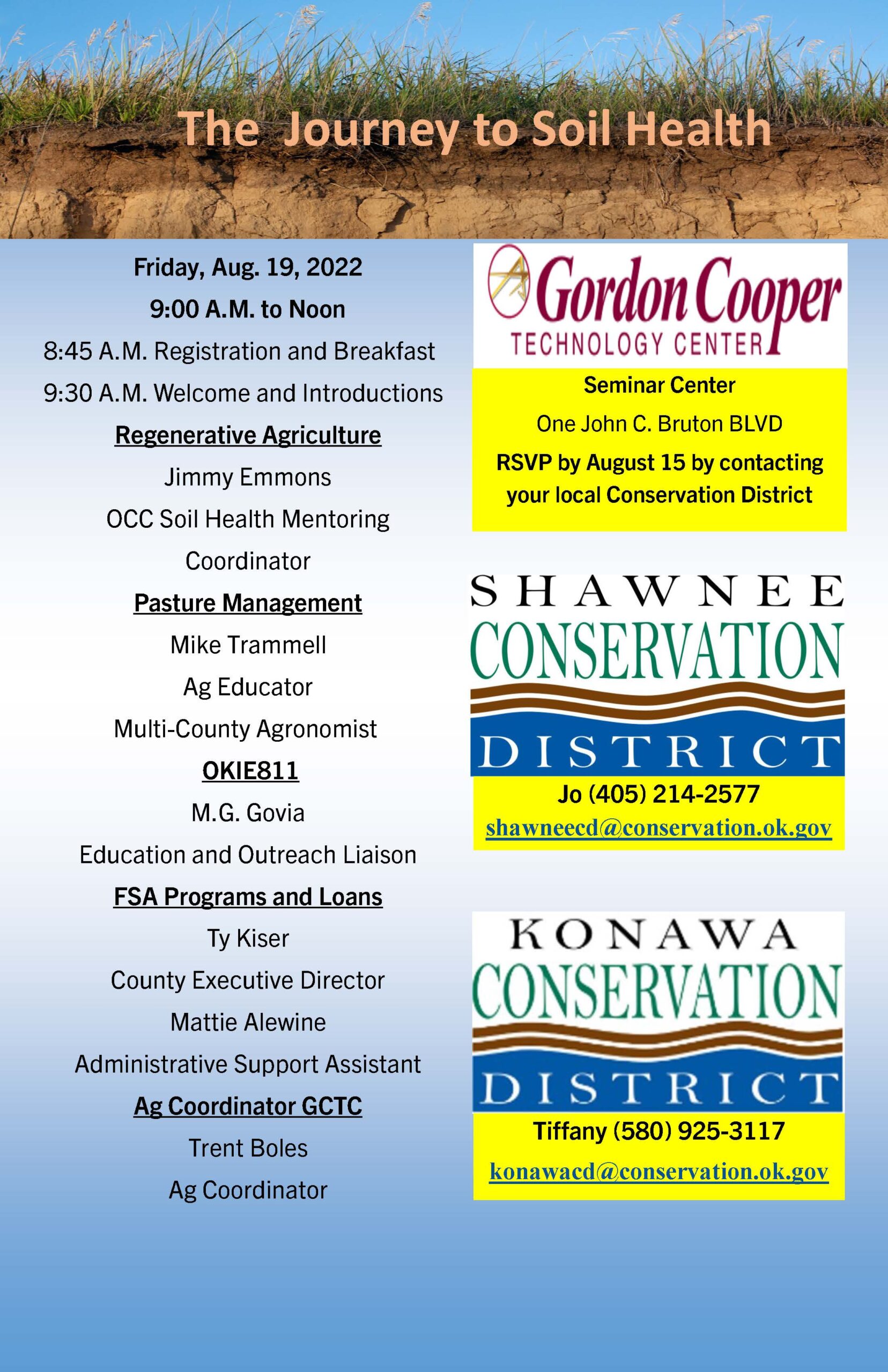 Journey to Soil Health
Join the Shawnee and Konawa Conservation Districts at the Gordon Cooper Technology Center (1 John C Bruton Dr, Shawnee, OK) to learn about regenerative agriculture and about the agencies in your area and what they have to offer. Registration required by August 15; breakfast will be provided to all registrants.
Contact Jo (shawneeccd@conservation.ok.gov, 405-214-2577) or Tiffany (konawacd@conservation.ok.gov, 580-925-3117) to register.