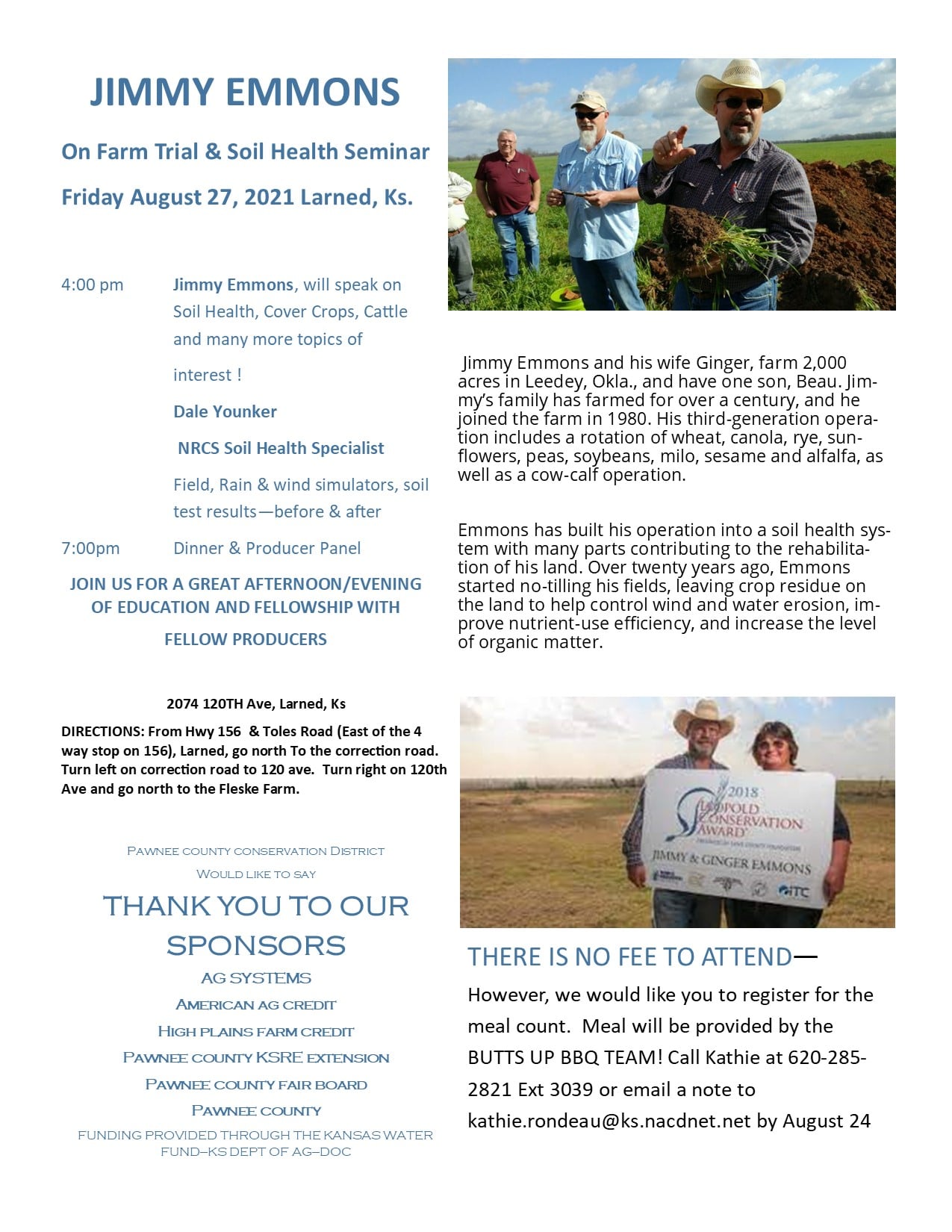 Jimmy Emmons On-Farm Trial & Soil Health Seminar at Larned, Kansas
4 p.m. Jimmy Emmons will speak on Soil Health, Cover Crops, Cattle and many more topics of interest!
Dale Younker, NRCS Soil Health Specialist
Field, Rain and wind simulators, soil test results – before & after
Join us for a great afternoon/evening of education and fellowship with fellow producers
For more information please see the attached flyer. We hope to see you there!