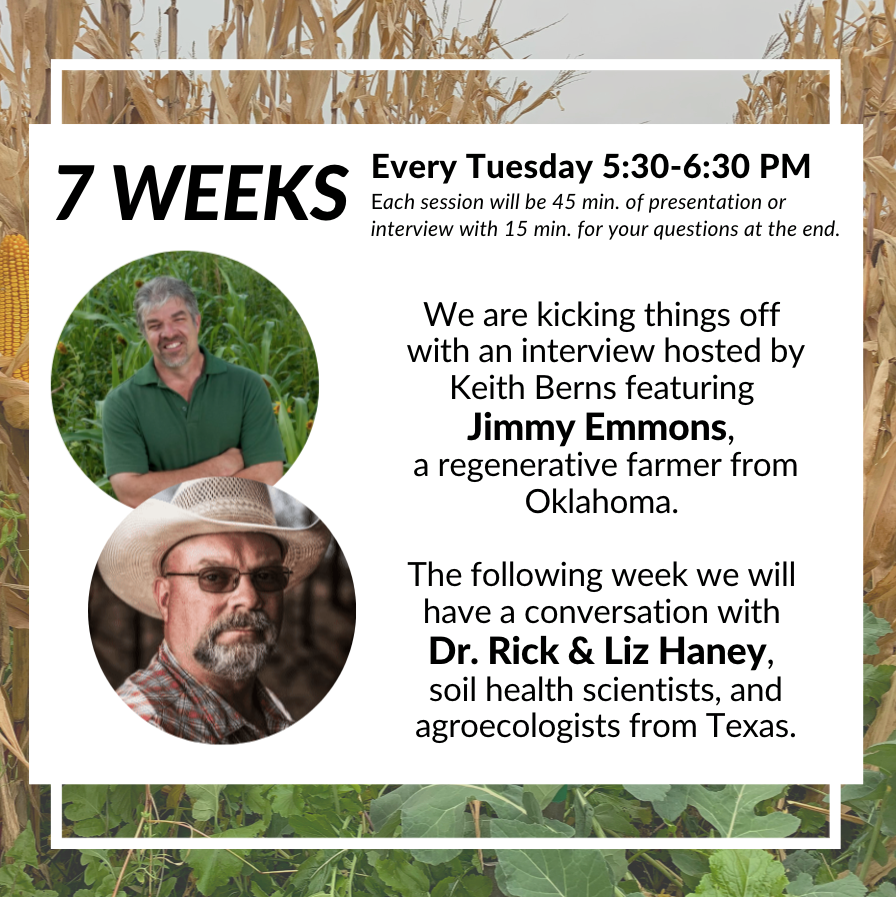 Green Cover Seed Webinar: Featuring Jimmy Emmons
Jimmy Emmons, OCC Soil Health Mentoring Coordinator, is a Leopold Winner and Oklahoma Conservation Hall of Fame inductee. Jimmy will be the featured speaker in the opening week of the Green Cover Seed Webinar Series!
Beginning October 26th and continuing on for 7 weeks. Green Cover will be hosting and presenting various topics and discussions about Cover Crops, Soil Health, and Regenerative Agriculture. We invite you to join us for 45 Minutes every Tuesday at 5:30PM CDT.
Week 1: An interview hosted by Keith Berns featuring
Jimmy Emmons, a regenerative farmer from Oklahoma.
Week 2: Discussion with Dr. Rick & Liz Haney, soil health scientists, and agroecologists from Texas.