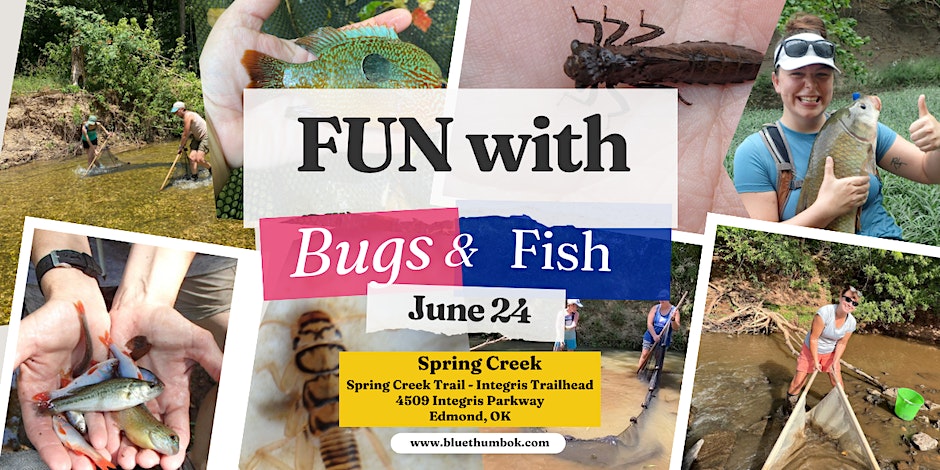 Fun with Bugs and Fish at Spring Creek
Are you interested in learning more about bug and fish ID? Join us at Spring Creek in Edmond for a fun day of exploring and learning – no experience needed! Blue Thumb staff will lead the experience and teach some of the tips and tricks of identifying some of Oklahoma's fish and bugs.
The event is free. Visit the event web page for more details!