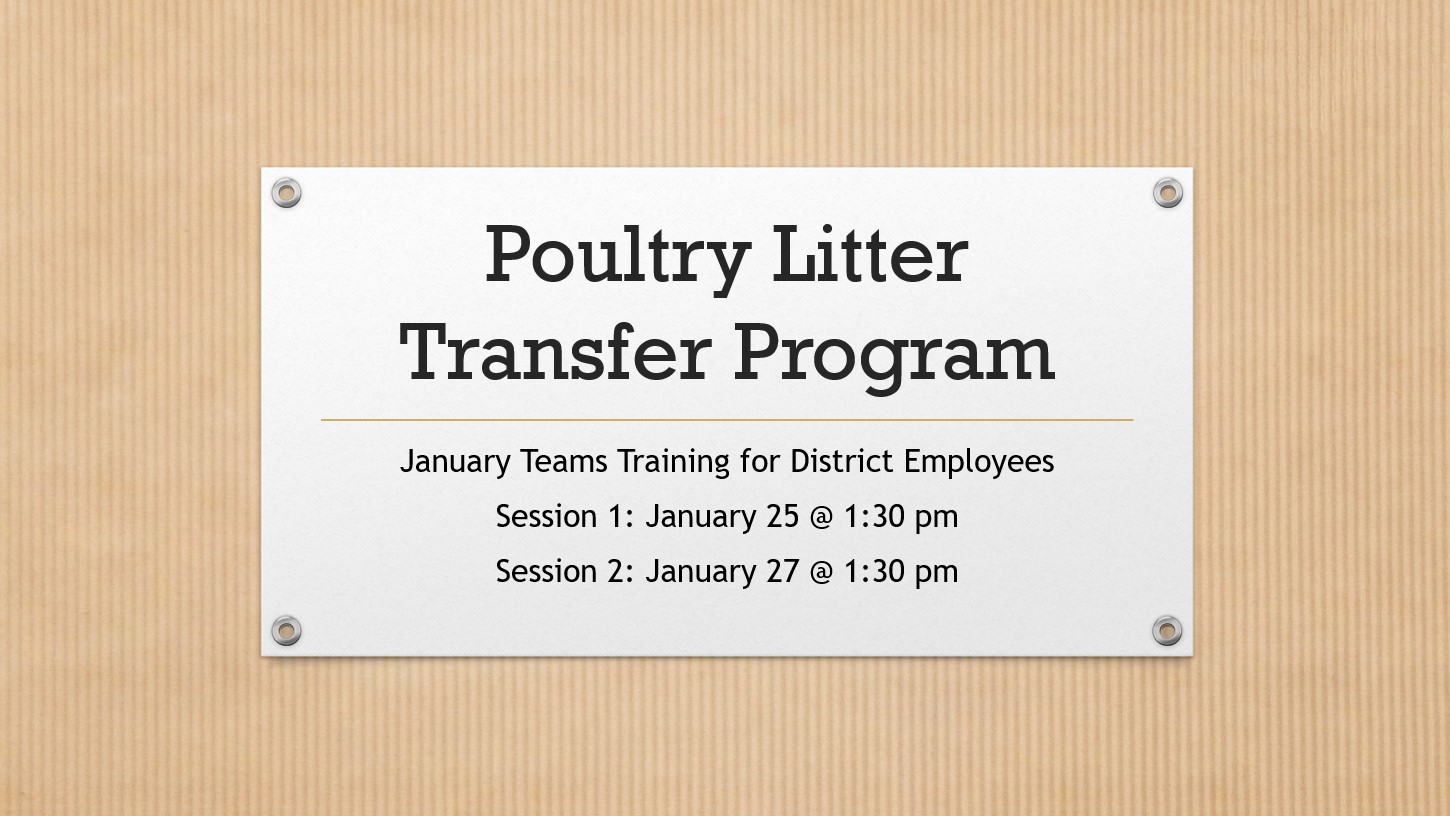 District Employee Teams Training – January Session 2
January training topic will be the NEW Poultry Litter Transfer Program. Any district employee who would be involved with this type of program in your district should attend at least one of the sessions; you do not have to attend both. Sessions will be held on Tuesday, January 25 and Thursday, January 27 from 1:30 pm to 2:30 pm both days.
If you have questions, please contact the District Services Division.